OUR STORY
Music Health Alliance is music's resource for healthcare solutions and access. In 2006, Tatum Allsep, MHA's founder, began documenting the music industry's need for healthcare support while working with Vanderbilt University Medical Center, Kix Brooks (Brooks & Dunn), and the Country Music Association to co-found Sound Healthcare as a way to bring health insurance to the music industry. As this for-profit company grew so did the need for healthcare advocacy, especially for those with pre-existing conditions, mounting medical bills and insufficient health insurance. Health insurance, pharmaceutical and healthcare companies were reporting record profits while the music industry was in a steady financial decline, so Tatum stepped away from the for-profit business world, sold her interest in Sound Healthcare and worked to find a solution to the rapidly growing problem that was negatively impacting the industry that had become her family.  Armed with years of research, a personal story and intense passion, Tatum developed a new model of healthcare support that simplified the process of healthcare access while also removing the profit motive. This new and unique concept allowed the focus of the healthcare solution to be based solely on the client and their specific needs in a safe and trusted environment.  Music Health Alliance launched to the public in January of 2013.  With a team of advocates and active Board of Directors and Advisory Board, MHA has now served 8,200 music industry professionals and their families, and secured over $30 million in health care cost reductions to Heal the Music.
MISSION
Music Health Alliance's mission is to Heal the Music by providing access to healthcare through services that PROTECT, DIRECT & CONNECT music professionals with medical and financial solutions.
VISION
Music Health Alliance's vision is to create a safe and confidential place for the music community to gain the very best healthcare and health insurance solutions through defined and transparent advocacy services with an emphasis on the prevention of illness and overall wellness.

OUR TEAM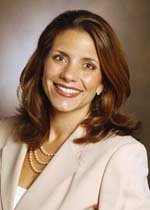 Tatum Hauck Allsep
CEO/Founder

Tatum is a native of South Mississippi, an honors graduate of Vanderbilt University and a twenty-two year veteran of the music industry. Her career includes six years with MCA Records, artist management for the legendary Americana band, The Derailers, and the launch of the first-ever Vanderbilt Medical Center/ Children's Hospital Music Industry Relations Department. There she pioneered a number of impactful programs including Dierks Bentley's Miles and Music for Kids, Project Paper Doll, Musicians On Call, and CMA Sound Healthcare. Tatum co-founded Sound Healthcare, an expansion of CMA Sound Healthcare and a for-profit business created to bring health insurance and advocacy to members of music trade organizations. This for-profit company provided Tatum with a first-hand look into the growing need for a full service healthcare advocacy firm to protect and serve the music community without a profit motive.   After a years of research and development, Tatum founded Music Health Alliance, a non-profit organization designed to provide solutions to the immense need for affordable healthcare access to the music industry. Through MHA, Tatum initiated a new model of healthcare support that removed the profit motive from health insurance, while providing a wide range of healthcare resource options to an often overlooked and  exposed demographic. Tatum is the 2014 recipient of the Tennessee Healthcare Innovation Award from the US Council on Workforce Innovation.  She was named a 2015 , 2016 and 2017 Healthcare Hero and 2016 & 2017 Women In Music by the Nashville Business Journal.  Tatum was also named a 2017 Rising Women On the Row by MusicRow.  She is a graduate of Leadership Music and has participated on the boards of The Deanna Glossup Foundation, MS Society's Dinner of Champions, Musicians On Call, and Vanderbilt University's Peabody College Alumni Board of Directors. She has also been a mentor for Team Leukemia, co-chairman of the 10th Annual SOURCE Awards, an advisory board member of Country Cares for St. Jude Kids, Founder's Committee and Advisory Board of Project Paper Doll and a Stop Domestic Violence Educator/Speaker. She's a member of  CMA, ACM, NARAS, GMA and the AMA. Tatum is married to the love of her life and has three young children.
Contact: tatum@musichealthalliance.com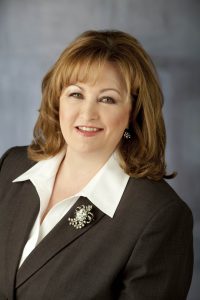 Shelia Shipley Biddy
COO/Certified Senior Advisor ®
Individual Insurance & Medicare

With over 4 decades of diverse music industry experience and a continued passion for the well being of music and its makers, Shelia is the perfect advocate for the music industry.  Her career began in an entry-level position at the legendary Monument Records (home to Roy Orbison, Larry Gatlin and Kris Kristofferson).  Over the next eight years, she worked her way up the ranks of RCA and MCA to become Vice President of Promotion at MCA and most notably, the first woman to sit at the helm of a major record label in Music City.  During her tenure with MCA, the label was named Country Label of the Year seven times by Billboard Magazine, three times by R&R Magazine, and the promotion department garnered over 137 # 1 singles under her leadership.  Shelia went on to become senior vice president and general manager of Decca Records, another first for a woman in Nashville.  Decca's roster included Mark Chesnutt, Lee Ann Womack, Gary Allan, Rhett Akins, Chris Knight, and others.  Shelia has continued to leave a positive mark on music as an artist manager and partner with Hallmark Direction Company and as President of Flying Island Entertainment.  Shelia was voted Gavin Magazine's Country Promotion Vice President of the Year on three occasions, and Nashville Life Magazine named her on of Nashville's Top 25 Most Influential Women.  She was presented with the Country Radio Broadcasters President's Award recognizing her significant contribution to the marketing, production, growth and development of the Country Radio Seminar and the services that CRB provides to the country radio and music communities.  In 2012, she was inducted into the SOURCE Hall of Fame, an organization she co-founded in 1991 to support female executives in the Nashville music industry. She is a 1992 Alumni and past President of Leadership Music.  She has served on the Boards of Country Radio Broadcasters, Leadership Music, Academy of Country Music, NARAS, Nashville Film Commission, and the Music Industry Retirement Center.  She is also a member of Brentwood Baptist Church.  Shelia has been married to music publisher, Ken Biddy, for over 20 years and together they share a blended family of five children and five grandchildren.  Shelia's addition to the MHA team is like coming home.  In addition to utilizing her executive experience to develop the operations of MHA, she is implementing the MHA Senior Care programs and services for the family she has been a part of for almost forty years.
Contact: shelia@musichealthalliance.com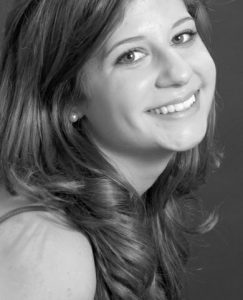 Taylor Clay, Sr. Director of Advocacy & Insurance
A native Nashvillian, Taylor comes to Music Health Alliance with a B.S. in Economics from Pepperdine University and an MBA with a concentration in global and domestic healthcare from Johns Hopkins University. Passionate about economic development and healthcare, her move to MHA was a natural fit and her background with intensive experience in both the non-profit and international space brings a unique perspective to the organization. Her non-profit global perspective includes her previous employment at the Sodexo Foundation, extensive project management comparing global health systems and has been responsible for securing non-profit investment internationally, totaling more than $20 million. Even more interestingly, her fit at MHA is reinforced by her unique and personal connection to the entertainment industry, being directly related to a life-long music industry professional.
Contact: taylor@musichealthalliance.com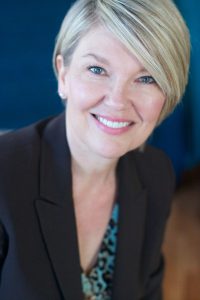 Bonita Allen
Director of Advocacy, Group and Individual Insurance
Bonita joins MHA with over 36 years of entertainment experience.  Bonita was born and raised in Los Angeles where she attended the American Academy of Dramatic Arts. Her first job was in Los Angeles as receptionist for legendary producer, Snuff Garrett. Several years with BMI and MCA Music Publishing followed before producer Kyle Lehning offered her a job pitching songs for his publishing company in Nashville. After moving to Nashville in the late '80s, Bonita continued to work in music publishing while gaining credits as a professional actor with recurring roles in television, film and theater. She was named Director of Creative Services for Bluewater Music and worked with veteran songwriters Danny O'Keefe, Jim Lauderdale, Kim Richey and Sandy Knox.  Her concurrent work as a voice over artist led to a career in broadcasting including stints on the radio as a traffic/news reporter for Westwood One as well as doing radio promotion for independent artists. Bonita is thrilled to have the opportunity help make a difference to the creative community with the Music Health Alliance.
Contact: bonita@musichealthalliance.com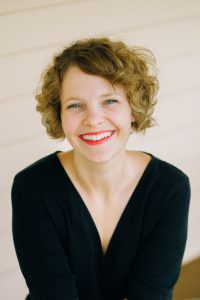 Nikki Viverette, Director of Advocacy & Insurance
Nikki Viverette grew up outside of Atlanta, Georgia, and after receiving her Masters of Social Work in her beloved home state, she moved to the great city of Nashville in 2010.
In Nashville, she has worked directly with and advocated for individuals and families trying to access coverage and care under the Affordable Care Act (ACA), TennCare, and CoverKids. In her role as a federally-certified Navigator under the ACA, Nikki also developed curriculum, trained, and provided support to staff at Federally-Qualified Health Centers, as well as other ACA enrollment assisters across the state, and provided education to the public about their options for accessing coverage and care under the ACA. For the last few years, she carried her experience in health advocacy to the field of health policy. There, she drew from her experience in working directly with individuals and families and applied that to her research and writing on Medicaid, health reform, and insurance coverage.
Nikki is delighted to move back into a role where she can work directly with individuals in a way that educates and empowers them. Because of her desire to work with a team committed to advocating for those in need, and her understanding of the unique obstacles musicians and other self-employed individuals may face when accessing coverage, she brings tremendous knowledge and passion to the team at Music Health Alliance.
Contact: nikki@musichealthalliance.com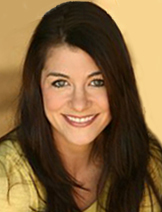 Carrie Bryant Glenn
Manager of Client Services & Communication

With a passion for the entertainment industry and heart for healthcare, Carrie Bryant brings a diverse background to Music Health Alliance, looking to help others within the industry she loves. Her experience in entertainment includes work with ASCAP, CMT, TNN, CMA, Efilm, ABC, Curb Records, and Lifeway. She spent several years in L.A. working in the film industry before recently returning to her roots in Nashville, where she's worked as credential coordinator for the CMT Music Awards, and assisted ASCAP at several annual events and awards shows.  With a Bachelor of Arts degree in Radio, TV & Film from Baylor University, and a Masters degree in Mass Communication from Auburn University, Carrie began her career in television as a news anchor at an NBC affiliate in Florence, Alabama, before working as an associate producer and weekend reporter at News Channel 2 (WKRN) in Nashville. She later worked as a producer/director at Lifeway Christian Resources for webcasts, simulcasts, conferences and live events. Early in her career, Carrie spent several years at ASCAP as Membership Coordinator, working directly with songwriters and publishers. She also worked as an executive assistant at HCA (Hospital Corporation of America), and as Director of Membership & Marketing for GNAR (Greater Nashville Association of Realtors), before moving to Los Angeles to work in the film industry. While out west, she worked in production and post-production on feature films at EFilm, in addition to other roles within the television industry.
Contact: carrie@musichealthalliance.com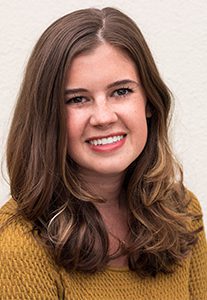 Caitlin Kennedy
Executive Administrator

Caitlin Kennedy is a Nashville Native with deep family roots in the music industry. Growing up the daughter of a self-employed songwriter, she is aware of the hardships that individuals in the music industry face when it comes to finding the right healthcare coverage for themselves and dependents. Before joining MHA as the Executive Administrator, she spent three years in the Licensing Department at ASCAP helping to ensure songwriters receive compensation for their intellectual properties. Caitlin graduated Cum Laude from the University of Tennessee with a Psychology degree and taught Special Education for a year before moving back to Nashville. Caitlin has always had a heart for helping people and is so grateful to be making a difference with MHA.
Contact: CaitlinK@musichealthalliance.com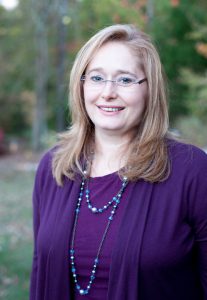 Colleen Hoagland
Project Manager

A graduate of Trevecca University, Colleen Hoagland is a 20 years veteran of the Nashville music industry. Her career began as the publishing executive assistant for RCA/BMG before moving into artist management and then publicity with Forefront Records. These experiences led Colleen to the international marketing division of EMI Christian Music where she was instrumental in developing their first international publicity program. Today, Colleen co-owns CKP Lighting Inc. with her husband Keith. CPK offers lighting design, direction, and programing services for concerts, live performance, and corporate events. CPK has designed for artists of all genres including Jason Aldean, Lee Ann Rimes, Wynonna, The Judds, Usher, Jonas Brothers, Michael W. Smith, and Third Day.  Colleen has a passion for women's recovery and this is where her non-profit experience began.  She joined Divine Art Toffee/Café and served on their Board of Directors.  She also co-founded a support group for women in crisis and is an active volunteer for Al-Anon, Grace Chapel and her children's schools.  Now Colleen's work with MHA ties the threads of her passion and life experience together to serve the music industry.  Colleen lives with her husband and two children south of Nashville where she rides motorcycles and enjoys teatime with dear friends.
Contact:  colleen@musichealthalliance.com
Caitlin Crowell
Manager of Administration
Caitlin Crowell joined MHA in 2016 as Manager of Administration. In her roll assisting in administration, she also supervises the annual Heal The Music Day – the largest MHA fundraiser held each October. After graduating from a Brooklyn high school, Caitlin moved to Nashville where she began working at Ocean Way Studio. She was employed there from 1998 to 2001, then took a job at a Los Angeles independent label that was a subsidiary of Warner Brothers Records. She worked as head of the licensing department for seven years bringing a wealth of experience to her current administration position.
Contact: caitlin@musichealthalliance.com
Board of Directors
MHA's Board of Directors is made of a carefully assembled group of business leaders with years of non-profit BOD experience to collectively guide and help develop the strategic plans of MHA in support of its mission.  
President – Kris Wiatr, Wiatr & Associates, LLC
Vice President/Past Board President – Jay Williams, William Morris/Endeavor Entertainment
Treasurer – Earle Simmons, SunTrust Bank
Secretary – Dr. Michael Allsep
Todd Cayce, Richards & Southern
Rodney Crowell, Songwriter/Recording Artist
Christie Hauck – Founder, Christie Cookie Co., Christie Retail Group & Goozy
Sandy Knox, Songwriter, Knox Creative
Linda Edell Howard – Partner, Adams and Reese LLP
Cindy Heath Hunt, Monarch Publicity
John Lytle, Lytle Management
Tina Parol, Songwriter, Disney
Alicia Pruitt, Warner/Chappell
Kristin Vanderkooi, Center for Elder Veteran Rights
Jennie Smythe, Girlilla Marketing
Rebecca Warner Strang – Philanthrophist
Dr. Herman Williams – Chief Medical Officer, RegionalCare
Tatum Allsep – Founder/CEO, Music Health Alliance
Advisory Board of Directors
A dedicated and diverse team of well respected music industry and healthcare executives has been assembled to guide MHA in the achievement of its mission and goals.
Lori Badgett, City National Bank
Ed Benson, Former CEO, CMA
Ray Benson, Asleep at the Wheel, Recording Artist
T-Bone Burnett, Producer
Debbie Carroll, MusiCares
John Carter Cash
Heather Conley, Monarch Publicity
Dub Cornett, Television Producer
Holly Gleason, Music Critic, Journalist & Artist Development Consultant
Frank Liddell, Carnival Music
Faith Quesenberry Malloy, Honor Music & Entertainment
Doc McGhee, McGhee Entertainment
Nina Miller, Music Rising
Mike Mills, REM, Recording Artist
Dr. Lauren Langley, PTSD Therapist
Dr. Bob Ossoff, Vanderbilt Voice Center
Jason Owen, Sandbox Entertainment
Dr. Wright Pinson, Vanderbilt Medical Center
Dr. Robert S. Quinn, Sterling Primary Care
Michael Schoenfeld, Duke University
Van Tucker, Nashville Fashion Alliance
Dr. Michael Voight, Belmont University-School of PT