COVID-19 RELIEF RESOURCES
To help our community manage after the devastation of the recent tornados and during this public health crisis, Music Health Alliance has developed a COVID-19 Relief  Plan based on the immediate needs of our music community that follow our mission to Heal The Music.
To follow are the three primary areas of support Music Health Alliance is focused on during this critical season:
COVID-19 FINANCIAL ASSISTANCE – a relief grant for immediate financial support
SOLUTION SERIES – simplified solutions to timely issues like the loss of group health insurance.
RESOURCE DATABASE – a comprehensive list of resources ranging from temporary employment to healthcare.
Continue to scroll for more info.  RESOURCES  and SOLUTIONS will be updated daily.
————————————————————————————————————————————
MHA COVID-19 Relief Grant/CLOSED
THIS FUND HAS BEEN CURRENTLY BEEN ALLOCATED/NO COVID RELIEF APPLICATIONS ARE BEING ACCEPTED AT THIS TIME.
For additional resources please see below.  
Emergency financial assistance is available for music professionals who are unable to pay their basic living expenses (health insurance/food/health care) over the next two months. We ask that if you have the resources to cover that period, please wait to apply. These are unprecedented times and we all must steward our resources very carefully.
For the COVID-19 Relief Grant Application Click HERE
Financial support will be allocated from our Cowboy Jack Clement Fund (the JackPot) to provide direct cost assistance for financially vulnerable music professionals directly impacted by the COVID-19 virus with the following immediate needs* for up to 8 weeks ($250 per month/maximum of $500):
Food/Formula/Diapers
Medication
Health Insurance Monthly Premiums
COVID-19 Testing/Doctor Visit
     Qualifications:
Current financial need (inability to pay next month's bills)
At least 3 years of music industry employment
Documentation of employment and finances required with application
Grant applications must be faxed or emailed with all the required documentation.  If you have a special circumstance please call us directly at 615-200-6896.  
*Consideration will be made for unique circumstances or medical crisis.  
This fund is named in honor of one of the greatest legends of the music industry, Cowboy Jack Clement. Cowboy Jack was there at the birth of rock 'n' roll and everything in-between, from Johnny Cash to U2 and many, many more. It's been said that one of the most valued constants about working with Cowboy Jack was that you could always come in through the back door into his kitchen and there would be a pot of beans, soup, beef stew or chicken and dumplings on the stove. Jack usually made it in the middle of the night so it would be there the next day for anyone who was hungry. For so many musicians this was most likely the only hot meal they would have all day.  Jack just understood this simple basic need and did what he could to meet it.  So it is with overwhelming thanks that the Music Health Alliance has named this fund in Cowboy Jack's honor, known to all in the music industry as The JackPot.  The "JackPot" is a symbol of Cowboy Jack Clement's selfless generosity.  All health insurance revenues received by MHA go directly into the "Jack Pot" to help music makers in need just as Cowboy Jack did for so many and for so long.
————————————————————————————————————————————
MHA Solution Series:
The Music Health Alliance Solution Series is a sharable series of factual answers to the questions we are hearing most during this public health crisis.   The goal of the Solution Series is to provide dependable information to simplify the navigation of health insurance and healthcare access.   MHA will be here to help steer as needed.
SOLUTION SERIES:  Loss of Group Health Insurance – click HERE
SOLUTION SERIES:  Health Insurance Enrollment Tips – click HERE
SOLUTION SERIES:  Unemployment Benefit Enrollment Information – click HERE
If you have a question that you would like answered please email your question to info@musichealthalliance.com.
————————————————————————————————————————————
MHA's Resource Database:
We have all been tasked with finding solutions to face the challenges and un-chartered territory of COVID-19.  The threat to health and the financial devastation to our music community is unfolding before our eyes.  The Music Health Alliance team is working around the clock to filter fact from fiction, assimilate this information in a usable way and to identify and provide resources to assist  at this critical time. We will update these resources list on a daily basis.  Please bear with us as we get them up this week.
COVID-19 GRANT/FINANCIAL RELIEF RESOURCES FOR MUSIC PROFESSIONALS:
————————————————————————————————————————————
COVID-19 Relief Donations
DONATE online (easiest):
DONATE by Venmo:
@musichealthalliance
SPECIAL NOTE:  Effective 4/16/2020 all donations to Music Health Alliance will be directed to support our COVID-19 Relief efforts during this public health crisis unless otherwise requested. The need is immense and very serious.  
———————————————————————————————————————————————
We're All In This Together Now
This is a song for you, our beloved music industry, right now.  The COVID-19 health crisis is a season, and while so incredibly difficult, it will eventually pass.  We will work together to do everything we can to make it through because we are indeed all in this together now.  Thank you to our friends, Rosanne Cash & John Paul White, for writing this timely song and releasing it at a time when we need it the most.  We're All In This Together Now is a poignant tribute to our entire music industry including the recording artists, tour managers, the musicians, the crew,  the producers, the songwriters,  the tour bus cleaners, the label heads, the agents, the assistants, the promoters and anyone else who makes a living in this business.  It's also a tribute to those on the frontlines of healthcare fighting this virus and those staying home to do their part.   Cash and White trade off on verses that now seem to have foreseen a future that now finds "we're all in this together…"
‪I love you like a brother
And I don't know you at all
Heard your voice across the wire
And I never thought you'd call
So hold tight the sword, hold fast the sail
Cause we might be taken down
It's a lonely world, but it's our only world
And we're all in this together now
Proceeds from this beautiful tribute benefit Music Health Alliance's COVID-19 Relief efforts. The track is available via Spotify HERE as well as for purchase HERE.
————————————————————————————————————————————
CHECK MHA'S FACEBOOK & INSTAGRAM PAGES FOR UPDATES.
STAY SAFE & STAY HOME!
Sending Love & Hope, 
Music Health Alliance
---
Stories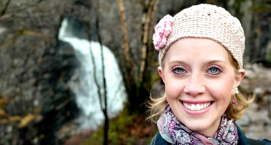 Tiffany Rockhold
Recording Artist
Watch the Story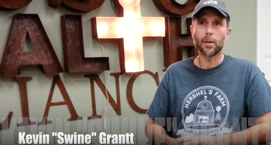 Kevin "Swine" Grantt
Watch the Story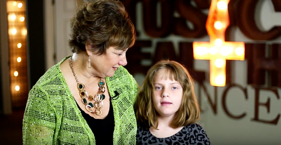 Cindy Furman
Watch the Story
See All