FAQs
What is Music Health Alliance?
Music Health Alliance is a non-profit organization that provides the music industry with healthcare advocacy and support through access to healthcare resources, health insurance, support and confidential guidance/navigation with health-related needs.
What differentiates MHA from someone else offering access to individual health insurance?
MHA is strictly a non-profit organization, and MHA services are always based upon the best solution for our clients and their families. Health insurance is typically a commission based, for-profit business, so agent suggestions are often motivated by contests and commissions instead of the best option for the client based on their individual needs and budget. Any revenues received by MHA from health insurance go directly into the Cowboy Jack Clement Fund (aka The Jack Pot) to help music people cover the cost of medical bills not covered by health insurance. The Jack Pot began awarding grants based on need in January 2013.
What is a Healthcare Advocate and Navigator?
MHA Healthcare Advocates/Navigators support and promote the rights of the patient in the healthcare arena. They help build the capacity to improve the music community's health and enhance health initiatives focused on available, safe and quality care that are sometimes not easily found. MHA Health Advocates are experienced, licensed and trained to address the challenge of patient-centered care in our complex healthcare system.
What happens when I call or email MHA with a health care need?
First and foremost, if you have a healthcare emergency, call 911.
If you need a service provided by the MHA there is an easy 4 Step process to help MHA clients resolve their healthcare difficulty:
Step 1: Contact MHA Office and describe healthcare difficulty to MHA Advocate
Step 2: MHA Advocate researches difficulty and presents options
Step 3: MHA works with you until solution is found and implemented
Step 4: MHA will establish a long-term prevention and wellness plan with you and follow up as long as you need us.
How much do services and programs provided by MHA cost?
All services provided by our healthcare advocates are free for qualifying individuals and their immediate family. MHA is a 501(c)3 or non-profit organization, so we depend on donations and fundraising to support our programs and services. We also keep our overhead as low as possible so 86% of all donations go straight to the services we provide to the music industry. All advocacy services are free, however, health insurance premiums are the responsibility of the individual.
What are some of the healthcare issues that MHA can help resolve?
Many of the issues MHA advocates help resolve include but are not limited to the following: Lack of health insurance, pre-existing condition with no health insurance, newly diagnosed illness, need for a doctor with no contacts or access, cost of medicine, high medical bills, pregnant with no health insurance, new to area and with no healthcare options and sick and cannot afford to pay for doctor visit.
Do I have to meet an income requirement to receive services from MHA?
No, MHA programs and services are available to all income levels.
Will anyone know that I have called MHA?
No, MHA provides a safe and confidential place for the music industry to seek guidance, ask questions and find solutions to their healthcare needs. Our healthcare advocates are bound by HIPAA Privacy Rules provided by the federal government as protection of personal health information.
Does MHA just help the music industry professional, or can they help my family?
Spouses, partners, children and dependent parents of qualifying individuals may also receive access to MHA services.
Does MHA employ a medical staff? What qualifies MHA to help me with my health care issues?
MHA does not employ doctors, nurses or medical staff. Our healthcare advocates/navigators are music industry veterans who are licensed and experienced in the field of health insurance, Medicare, Health Care Reform, state/federal programs, and health system navigation. Over the last nine years our healthcare advocates have developed proprietary networks of physicians, clinics and pharmacies to help the music industry get well and stay well. MHA has both physicians and nurses who sit on its Medical Advisory Board of Directors.
Do I have to be a member of a music organization to access MHA services? Who qualifies for help?
No, you do not need to be a member of any music organization to qualify for MHA's programs and services. MHA services are available to any person who has worked in the music industry for three or more years or has credited contributions to 4 commercially released recordings or videos. Documentation can be provided in a variety of ways including references, liner notes, copies of contracts, check stubs, brochures, flyers or newspaper articles.
Why don't music organizations like the Grammy's or Country Music Association offer group health insurance for their members?
True group health insurance, meaning regulated by Federal Law,  is very expensive, especially when there is no employee/employer relationship.  A group health insurance plan can legally be created when there are two or more unrelated employees of the same company, but association/trade organizations fall into another category.  Association plans are not regulated by Federal Law and often are not worth the paper they are written on because they have extensive internal limitations.  It is very important to read the fine-print to understand what is and most importantly what is not covered by an association health plan.
---
Health Insurance FAQS
Is there anything in particular that I should be aware of when purchasing health insurance?
Yes, make sure the health insurance you are purchasing meets your specific needs and budget. Beware of unnecessary additions to your basic health insurance policy. With the changes implemented as part of Health Care Reform, health insurance agent commissions have been significantly reduced. A typical health insurance agent today is likely to bundle plans and use sophisticated sales tactics to convince their client that they need an accident rider, cancer/critical illness policy, or other supplemental plan, because these additional policies yield high commissions for the agents. While these supplemental plans may be beneficial, if needed, they may not fit your current needs and budget. Be aware and do not hesitate to call an MHA advocate for guidance if you have any questions.
What is the difference between group and individual insurance?
A group plan is only available through an employer whereas individual plans are independent of employment and the premium is based on individual health risk profile. A group insurance plan can be more expensive than individual because the company is covering all employees regardless of their health status.
Medicare? Can I just keep my wife's group health insurance?
Medicare is health insurance for people age 65 or older, people under 65 with certain disabilities, and people of all ages with End-Stage Renal Disease. Whether or not you stay with your current health insurance depends on your individual situation. A licensed MHA healthcare advocate will talk to you about all of your options and provide you with the facts so you can make the best decision for you and/or your family.
How can I get health insurance if I have a pre-existing condition?
MHA works closely with multiple health insurance companies to provide a number of options. There are also state and federal options that provide coverage for MHA clients with uninsurable conditions. Health Care Reform will open up a number of options for those with pre-existing medical conditions beginning in January 2014 and MHA can help you navigate your options with factual information to help you make the best decision for you and/or your family.
What is a deductible?
The amount of money an individual has to pay before the insurance coverage begins. Services such as a doctor office visit for an illness/injury or preventative visits are typically NOT subject to one's deductible.
What is a pre-existing condition?
A pre-existing condition is a health issue that exists before one applies for a health insurance plan.
What does a high deductible health plan mean?
These health plans have a lower monthly premium and higher deductible than most traditional plans. HDHP's are a form of catastrophic coverage and often a requirement for a Health Savings Account.
What is a Health Savings Account (HSA) and who are they best suited for?
An HSA combines a tax-deductible savings account with a high deductible insurance plan. The funds contributed to the savings account are not subject to Federal Income Tax at the time of deposit. Those funds roll over year to year and are never taxed if used for eligible medical expenses. HSA's are a good fit for healthy individuals who do not make frequent trips to the doctor or have regular prescriptions for expensive medications.
What is a Short-Term Insurance Plan and how long can I have a short-term plan?
Short term plans are temporary plans that provide catastrophic coverage when an individual or family is in a time of transition such as graduation, job changes, or early retirement. Usually doctor office visits and prescription coverage are not provided. One can typically have short term insurance from 1 to 6 months depending on the insurance company.
What are my options if I have been denied individual health insurance and have no access to a group plan?
There are sometimes state and federal programs that are available for those who have been declined due to health history. MHA healthcare advocates have a proprietary list of health care options and resources in every state.
What happens if I don't purchase health insurance?
In 2014, there were penalties phased in each year for those with no health insurance. These penalties were: $95 or 1% of income in 2014, $325 or 2% in 2015, and $695 or 2.5% when fully implemented. In 2018, a new bill was passed and starting in 2019, there is a 0% penalty for not having health insurance.
What are some of the services covered by preventative benefits in my health insurance plan?
Yearly pap smear test, mammogram, immunizations, cholesterol screenings, prostate & PSA screening, Bone Density testing, Colonoscopies, etc. Ask your MHA Advocate for a full list of wellness/preventative services that are provided by your health insurance.
What is the difference between in-network and out-of-network?
An in-network provider is contracted with the insurance company and required to provide services at a pre-negotiated rate and costs you less. Insurance companies typically pay less or nothing of your claim if an out of network provider is used.
---
Stories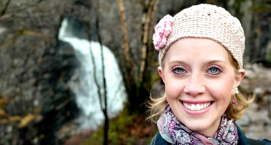 Tiffany Rockhold
Recording Artist
Watch the Story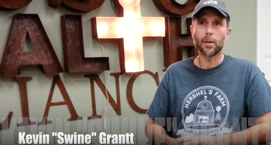 Kevin "Swine" Grantt
Watch the Story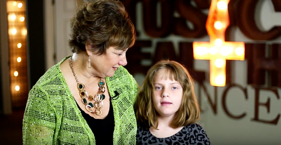 Cindy Furman
Watch the Story
See All