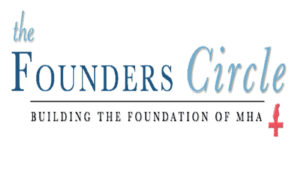 The Founders' Circle is comprised of supporters who contributed $5,000 or more in the first 10 years of  Music Health Alliance. These supporters made it possible for the non-profit to survive & grow and became the foundation of the organization.  We will forever be grateful for their trust and support and for sharing our vision to serve others.
FUNDING LEVELS

DOUBLE-PLATINUM
($100,000+)
ACM Lifting Lives ▪Dr. & Mrs. Michael Allsep ▪ Anonymous Donor ▪ Baltimore Orioles Foundation ▪ The CMA Foundation ▪Rodney Crowell ▪Gibson Guitar Foundation ▪Gospel Music Trust Fund ▪The Haven Foundation ▪ The Healing Trust ▪Reba McEntire Fund ▪ Scott & Sandi Borchetta ▪Keith Urban
PLATINUM
($50,000-$99,999)
Dierks Bentley (Miles & Music Foundation) ▪Rory Feek (Plus Sign Enterprises) ▪ Joe & Phran Galante ▪ Miranda Lambert (Pink Dog Productions) ▪ Frank Liddell (Prometheus Trust) ▪ Chris & Morgane Stapleton (Outlaw State of Mind) ▪ Jay & Katherine Williams
GOLD
($25,000-$49,999)
Ascension/Saint Thomas ▪The Estate of James W. Carrell ▪Dolan Family Foundation ▪Ronnie Dunn ▪ FlyteVU Agency, LLC ▪Jump Start Holdings ▪ Sandy Knox ▪ John & Lorie Lytle▪ Larry & Dare O'Donnell ▪ Allen Reynolds (Renyolds Family Foundation) ▪ Thomas Rhett ▪ Jennie Smythe (Girlilla Marketing) ▪ Kris Wiatr
SILVER
($10,000-$24,999)
Average Joe's Entertainment ▪ Basement East ▪ Sam & Lynn Bush ▪Cooper Steel ▪ Jennifer Gunderman (The Ornaments) ▪ Hearn Charitable Foundation ▪ Cindy Hunt (Monarch PR) ▪ Betty Knox ▪ Big Billy Inc. ▪ The Bonnaroo (East Tennessee Foundation) ▪ James & Lisa Cheek ▪ Vince Gill ▪ Kid Rock Foundation ▪ The Memorial Foundation ▪ Jewel Murray ▪ MusiCares ▪ Randy & Kelly O'Donnell ▪  Steve Ozark Estate ▪ John Prine (Sour Grapes) ▪ Red Light Management ▪ Robert & Rebecca Strang ▪ Truist Bank ▪ Warner Music Group ▪ John Van Mol (Van Mol Restoration)▪ Vector Management ▪ WME
BRONZE
($5,000-$9,999)
Adams & Reese, LLC ▪ Trace Adkins ▪Alabama Shakes Touring  ▪American Fraternal Alliance ▪Ernie Ball ▪ Todd & Leslie Cayce ▪Bluebird Cafe ▪ John Carter Cash ▪ Jeffrey & Candy Clifton ▪David & Karen Conrad ▪ Curb Records ▪ Mike Dungan ▪ Bonnie Eyestone ▪ EZ Corporation/Easy Pawn ▪ Richard Green ▪ Tyler Farr ▪ Brenda Lee ▪ Willie Nelson ▪ Jason Owen ▪ Hardy Ross ▪ The Magnolia Foundation ▪ Major Bob Music ▪ Doc McGhee (McGhee Entertainment)▪ Music Row Magazine ▪ SESAC ▪ Granger Smith ▪ Julie Carrell Stadler Foundation ▪ Reed Trickett (Trickett Honda) ▪ Widespread Panic ▪ Trisha Yearwood
Charitable Giving Questions
If you have questions about supporting the mission of Music Health Alliance, or would like to discuss your charitable giving to our organization, explore business partnerships, or consider a sponsorship, please contact:
Carla Denham
Chief External Relations Officer
M: 615.714.1559
carla@musichealthalliance.com
Thank you for helping us to help the music!
---
Stories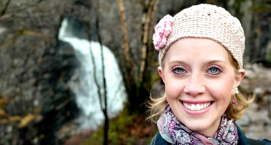 Tiffany Rockhold
Recording Artist
Watch the Story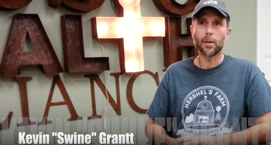 Kevin "Swine" Grantt
Watch the Story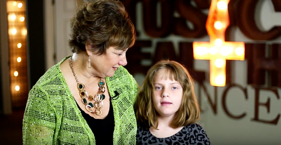 Cindy Furman
Watch the Story
See All