HEALTH INSURANCE ENROLLMENT TIPS 
BEFORE YOU PICK A PLAN, UNDERSTAND THESE 3 THINGS: 
Your BUDGET and Projected Adjusted Gross Income for 2022
What is your adjusted gross income (income after work deductions if self-employed, or total W-2 income) for 2021? You can use line 7 (adjusted gross income) on a past tax return (Form 1040) if you expect your past year's income to be similar to next year's income.
Individuals with income between $12,490 – $49,960 (for a household of 1) will qualify for discounts on coverage.
The income for qualifying for discounts goes up as the household gets larger. See how your family may qualify for discounts here.
Is it more important to have cheaper premiums or a lower deductible (amount you pay before insurance pays)?
Health Insurance NETWORKS
What health insurance plan does your doctor/preferred hospital accept? There is a place to include your preferred doctors and medications when you are choosing your plan on healthcare.gov. It may also be helpful to call your provider directly.
See which hospitals are in network for middle Tennessee insurance carriers here.
Your Personal Health NEEDS
Do you have certain medical service needs?
Do you take medicine daily?
Do you have an upcoming surgery or chronic condition?
APPLYING ON HEALTHCARE.GOV
Include yourself and anyone in your household who files taxes together, if applicable (typically spouse and children).
Include total expected income after deductions (if self-employed), or total income if it's from an employer (W-2). If you use your net income (income after self-employed deductions) on the application, you don't have to say you have other deductions.                             
CHOOSING A PLAN ON HEALTHCARE.GOV
CHECK and see which health plans cover your preferred doctor and/ or hospital (can do this on healthcare.gov after you submit your application and before you choose your plan).
SEE which hospitals are in network for middle Tennessee insurance carriers here.
If your income is low enough, Silver plans have lower out-of-pocket costs so CHECK out all plans before you choose.
APPLY and choose a plan by December 15, 2022
PAY health insurance premium by health insurance plan's due date. It may be helpful to call by December 21, 2022 to pay over the phone.
UNDERSTAND WHAT IS NOT HEALTH INSURANCE
It is important to understand the chance or risk you are taking with the following plans:
Medi-Share:  NOT INSURANCE
Short-Term:  ONLY TEMPORARY
Hybrid Plans:  NOT INSURANCE
Discount Cards: NOT INSURANCE
GoFund Me Accts: NOT INSURANCE
Accident Riders & Critical Illness Add-ons: NOT HEALTH INSURANCE
TO ENSURE THAT YOUR RISK IS MINIMIZED. . .
READ THE FINE PRINT
Understand that There is NO Coverage for Pre-Existing Conditions
Understand that there ARE INTERNAL LIMITATIONS that may be camouflaged by the bells and whistles of things like co-pays, association perks or discounts.
Do not be "UPSOLD" things that you do not need. Insurance sales people often use FEAR as a reason to get you to purchase something that you may not need. 
 ADDITIONAL INFORMATION
PICK A PLAN THAT MEETS YOUR NEEDS, BUDGET AND NETWORK
"What The Health?!"  © by Music Health Alliance.  All Rights Reserved and Protected by US Copyright Laws.
---
Stories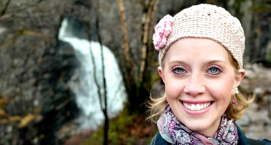 Tiffany Rockhold
Recording Artist
Watch the Story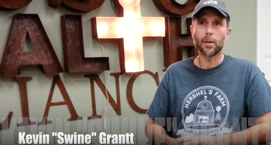 Kevin "Swine" Grantt
Watch the Story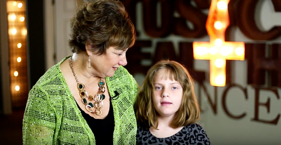 Cindy Furman
Watch the Story
See All