For the third year, Music Health Alliance brings you an exclusive collection of handwritten and signed song lyrics, generously donated by the songwriters and recording artists responsible for bringing these iconic words to life.
The collection features classic hits you've been humming for years in addition to current hitmakers of 2022 and includes award-winning, number one history-making songs from a wide range of musical genres including pop, rock, country, and more. Each handwritten lyrics piece was personally contributed by the original songwriter and/or artist to support Music Health Alliance's healthcare advocacy and life-saving support for the music industry.
Highlights from this exciting auction include:
An acoustic guitar on which Kelsea Ballerini has written the lyrics to her #1 hit "Peter Pan," reading in part: "You're just a lost boy, with your head up in the clouds / You're just a lost boy, never keep your feet on the ground." Ballerini has also signed the guitar beneath a painted-on gray cloud.
A sheet of handwritten lyrics—in their entirety—for Martina McBride's platinum-certified "Concrete Angel," signed by songwriters Rob Crosby and Stephanie Bentley.
A drum head from the band Train, with the lyrics to their #1 Grammy-winning hit, "Drops of Jupiter" handwritten by songwriter and lead singer Pat Monahan with lyrics reading in part: "But tell me, did you sail across the sun?/ Did you make it to the Milky Way to see the lights all faded."
A George Strait signed signature white cowboy hat featuring songwriter (Bob DiPiero) handwritten lyrics to the 1996 hit "Blue Clear Sky" adorning the brim.
Lyrics to the chart-topping pop single "Do You Feel Like I Do" handwritten and signed by singer-songwriter Peter Frampton, with lyrics reading in part: "Must have been a dream/I don't believe where I've been/Come on/Let's do it again/Do you… you feel like I do?"
A sheet of lyrics for Walker Hayes' viral 2022 hit "Fancy Like," handwritten and signed by Hayes with lyrics reading in part: "My girl is bangin' / She's so low maintenance / Don't need no champagne popping entertainment."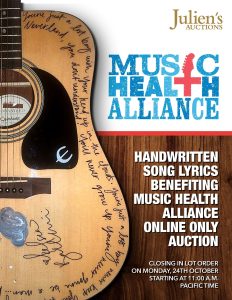 Bidding Opens October 1st
This year's Auction opens October 1st, 2022 on the first day of "Heal the Music Month" and ends, in real time and in lot order for live bidding at 11:00 a.m. Pacific Time on Monday October 24th, 2022.
---
Stories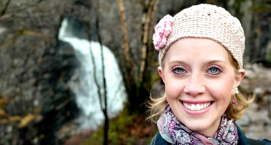 Tiffany Rockhold
Recording Artist
Watch the Story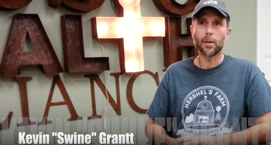 Kevin "Swine" Grantt
Watch the Story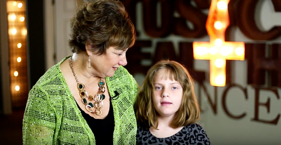 Cindy Furman
Watch the Story
See All