MHA Mental Health Fund
The MHA Mental Health Fund was created to help provide music industry professionals with essential outpatient mental health services.
The MHA Mental Health Fund was established in 2021 and has received support from the CMA Foundation, Music Biz, The SCARS Foundation, Ray Fulcher's Pretty Good Ball Foundation, ACM Lifting Lives, Miranda Lambert and Frank Dycus Endowment Fund to provide access to outpatient mental health services including counseling, psychiatrist visits and screenings for qualified music industry professionals. This fund has provided 1,738 COUNSELING SESSIONS for the music industry.  SPECIAL NOTE:  If you have a life-threatening mental health request please call 911 or call 1-800-273-8255 for immediate assistance. This fund is not available for in-patient programs.  
Qualifications & Application:
Qualified applicants MUST be:
Any person who has worked in the music industry for three or more years, or credited contributions to 4 commercially released recordings or videos.
Qualified applicants must have an annual household adjusted gross income of $60,000 or below projected for 2023 or be 450% or below the Federal Poverty Level based on your family size.
Qualified candidates please complete this APPLICATION.  Upon receipt a Music Health Alliance advocate will be back in touch within 24 hours.  For questions or more information please call Music Health Alliance 615-200-6896 or email info@musichealthalliance.com.
Additional Information:
If you have a non-emergent mental health need and are not sure how or where to start, Music Health Alliance can assist you with recommendations.  Our advocates are here to meet you where you are in this process.
All applications are 100% confidential and bound by HIPAA privacy guidelines.
Upon approval, grants of up to $1000 per individual will be paid directly to the service provider, clinic or facility.
If the need exceeds the grant allocation, Music Health Alliance can connect the grant recipient with additional grant resource options.
If you are a music industry professional with a mental health need and you DO NOT qualify for the MHA Mental Health Fund, please call 615-200-6896 or email info@musichealthalliance.com for alternative resource availability.  
---
About the Country Music Association: CMA was founded in 1958 in response to the burgeoning popularity of Elvis Presley. Radio stations were switching formats from Country Music to rock 'n' roll and a group of industry visionaries decided that the collective resources of the entire industry were needed to stem the rising rock tide. CMA was the first trade association formed to promote a genre of music. The organization started with 160 members and has now grown to more than 7,600 industry professionals around the world representing every aspect of the business. Today there are 82 volunteer leaders that serve on the CMA Board of Directors.  CMA has partnered with nonprofit partners to help bring additional resources and support to the music industry community the CMA Mental Health Fund is one of these resources.
About Music Biz:  The Music Business Association (Music Biz) is a not-for-profit membership organization that advances, promotes and invests in the future of the music business by providing a trusted forum where ideas and cooperation flourish. Through events, education and engagement, the Association brings together the full breadth of the industry for unparalleled access to networking, resources and thought leadership.
About The SCARS Foundation: Founded by Godsmack frontman and guitarist Sully Erna, the Scars Foundation was established to raise awareness of mental health issues associated with abuse, bullying, addiction, suicide and beyond. The organization also offers resources to help ease the burdens of those who struggle with such issues.
About the Pretty Good Ball Foundation:  The Pretty Good Ball fund was established by Ray Fulcher to support Musicians Mental Health Awareness and is a partnership with the Music Health Alliance to provide access to mental health services including counseling, therapy, and screenings for all music industry professionals. Together they strive to create a safe environment for members of the music industry and their families to be educated on & navigated through the opportunities and obstacles of mental health, so they are free to strap it up and play at their best.
About ACM Lifting Lives:  Through partnerships with artists and strong ties in the music industry, ACM Lifting Lives® funds music health programs while also serving members of the music community who face unexpected hardships through its Diane Holcomb Emergency Relief Fund.  With generous donations and the support of artists and fans, ACM Lifting Lives® has funded national music therapy programs serving various mental and physical health organizations. Some of the recipients have included patients at children's hospitals and other healthcare facilities, recovering veterans, people with Williams syndrome, and individuals suffering with mental illness.
About Music Health Alliance:  Based in Nashville, Music Health Alliance has provided free healthcare advocacy and support to more than 20,000 music industry members in 49 states across the U.S. and saved the music community more than $100,000,000 nationwide by providing advocacy and access to lifesaving transplants, medicine, mental health resources, end of life care and many other necessary services.  MHA fights so those in our industry never have to feel alone in a health crisis and removes obstacles so patients can receive lifesaving care. Its services are free to any person who has worked in the music industry for three or more years or who has credited contributions to 4 commercially released recordings or videos. Spouses, partners, and children of qualifying individuals may also receive access to the non-profit's services from birth to end of life. Entirely funded through grants and individual and corporate donations, financial support from the music community is critical to continue Music Health Alliance's (MHA) advocacy and free services. For every $1 donation, MHA is able to provide $30 in life-saving healthcare resources to Heal The Music.
---
Stories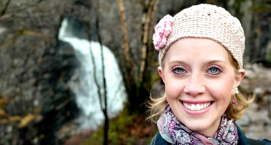 Tiffany Rockhold
Recording Artist
Watch the Story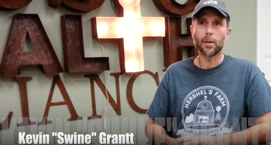 Kevin "Swine" Grantt
Watch the Story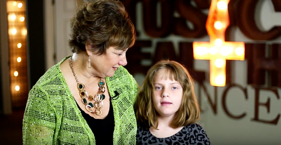 Cindy Furman
Watch the Story
See All