Donate Now
For Tribute Gifts honoring someone special, please list the person's name or the designated fund in the "leave a message" blank, and MHA will notify the family of your tribute.
---
Online Payment Options
Venmo:  @MusicHealthAlliance
PayPal: Paypal.me/MusicHealthAlliance
---
Mail your gift
Please make your check* payable to Music Health Alliance and mail to:
Music Health Alliance
2737 Larmon Drive
Nashville, TN  37204
Checks can also be made as Tribute Gifts honoring someone special, a special occasion or the memory of a loved one.
---
Shopping Partners
The companies below provide a percentage of revenue to Music Health Alliance when we shop with them. Read on to learn how you can contribute…the money is in the bag!
---
Kroger
The Kroger Community Rewards Program is a year-round fund-raiser that enables YOU to earn money for Music Health Alliance just by shopping for groceries! It's free and it's easy and you still earn your fuel points.
Pick up a Kroger Plus Card from any Kroger store or use your existing Kroger Plus Card.
Visit the website: kroger.com/Communityrewards
Create an account
Click on Find Music Health Alliance on the list of non-profits and link your Kroger Plus Card number
Every year Kroger wipes the slate clean. So, every year, it is important to re-link your Kroger card to MBA starting any time after August 1st.
---
Transfer of Stocks & Securities
To request information on transferring gifts of stocks and securities please call the Music Health Alliance CEO, Tatum Allsep, at 615-200-6896 for more information.
---
Matching Gifts
Your gift to the Music Health Alliance could be matched dollar for dollar by your employer!
Many companies offer matching gift programs that will double, even triple a donation's value. Check with your company to find out if they will match your contribution to the MHA. (If you have questions about your company's matching gift program, please contact your personnel office.) Once you have determined that your company matches donations made to Music Health Alliance, there are two ways to initiate the matching gift contribution:
1. Obtain the appropriate matching gift verification form from your personnel/human resources office and submit it to MHA by mail, fax or email the form and a copy of your receipt to:
Music Health Alliance
Attn: Matching Gifts
2737 Larmon Drive
Nashville, TN  37204
Fax Number: 800-934-1977
Email: tatum@musichealthalliance.com
Please be sure to complete the entire donor portion of the form and to include a copy of your gift receipt (if available).
2. If your company uses an online matching gift platform, submit a matching gift verification request through your company's online portal using the MHA address listed above.
---
Planned Giving
As a planned giving donor, you can plan for your future while helping plan for the future health of the music industry. The generosity of planned giving donors strengthens opportunities for Music Health Alliance programs and services each and every day. MHA's financial team is here to help you determine the best vehicles to meet your financial needs and make a lasting impact on the music industry.
Music Health Alliance is a 501(c)3 Public Charity.  Our Federal Tax ID Number is 46-0997164.
Charitable Giving Questions
If you have questions about supporting the mission of Music Health Alliance, or would like to discuss your charitable giving to our organization, explore business partnerships, or consider a sponsorship, please contact:
Carla Denham
Chief External Relations Officer
M: 615.714.1559
carla@musichealthalliance.com
Thank you for helping us to help the music!
---
Stories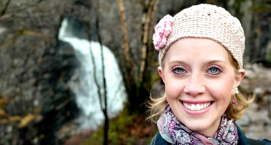 Tiffany Rockhold
Recording Artist
Watch the Story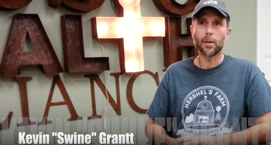 Kevin "Swine" Grantt
Watch the Story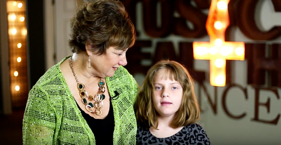 Cindy Furman
Watch the Story
See All