Our Team
In its first 10 years, our powerhouse team of 14 has provided free healthcare advocacy and support to more than 20,000 clients in 50 states, saving more than $100M in healthcare costs for the music community nationwide.
---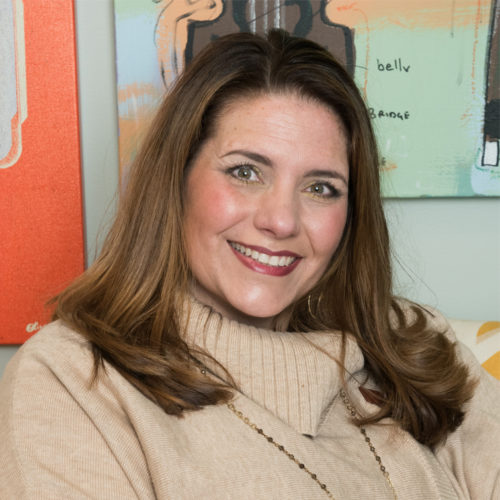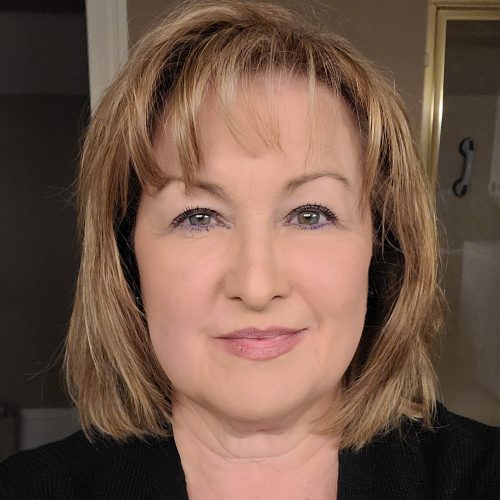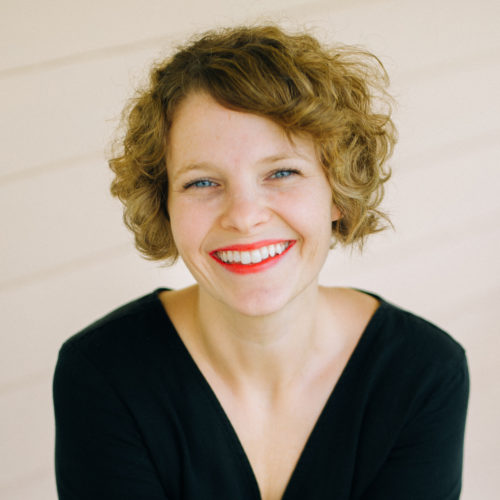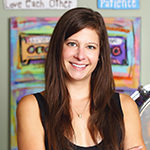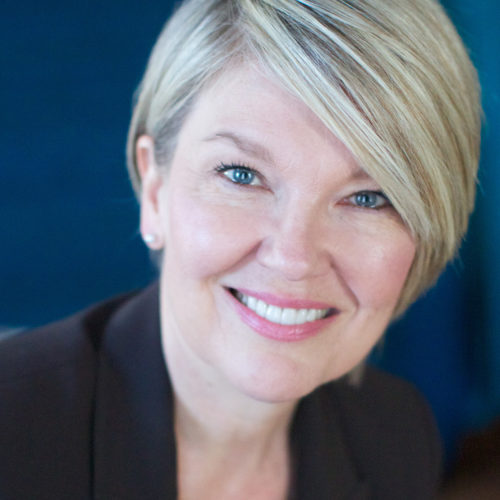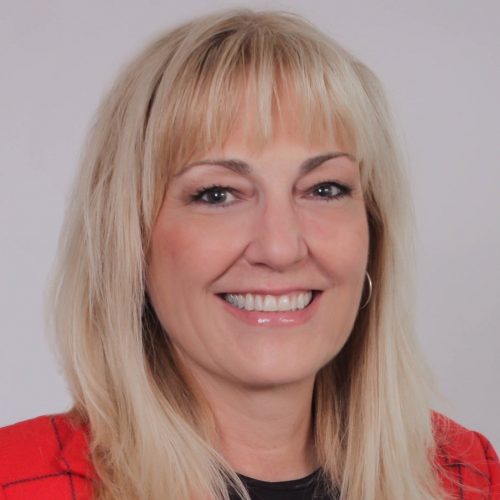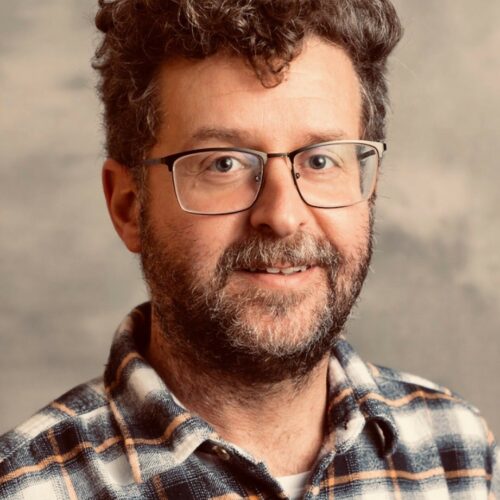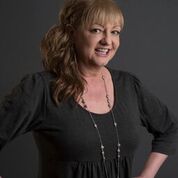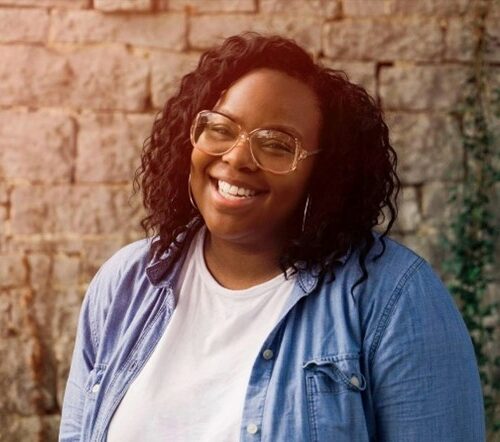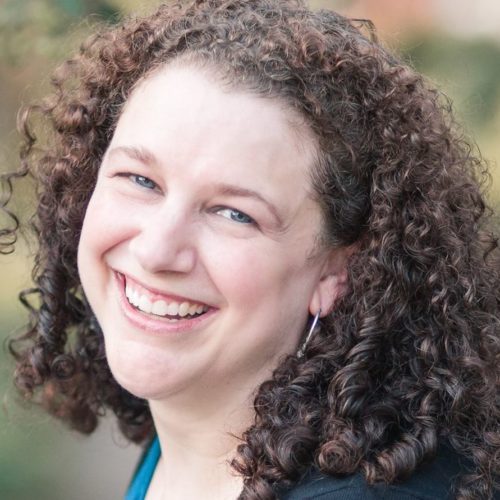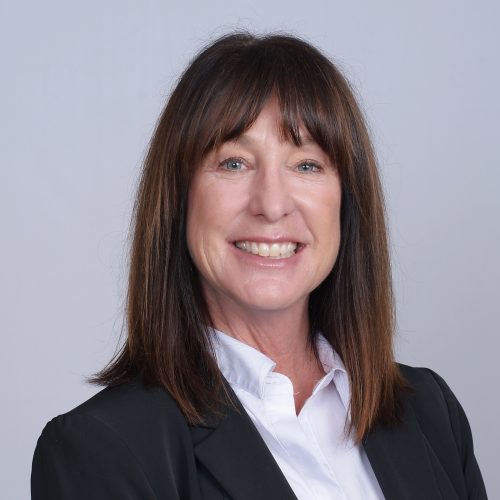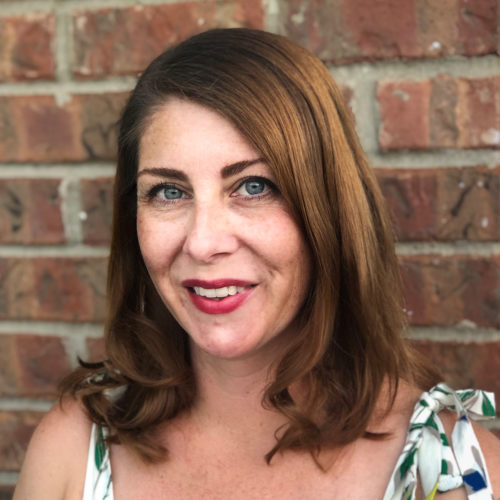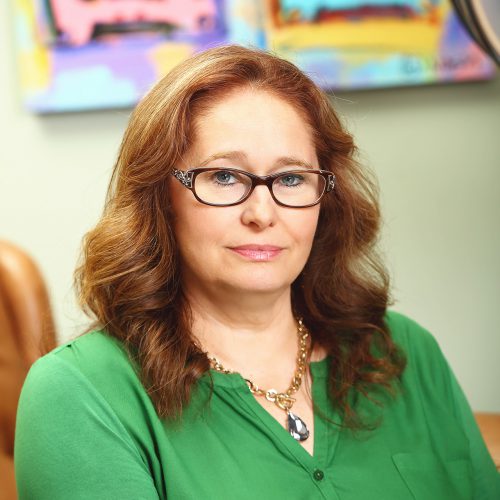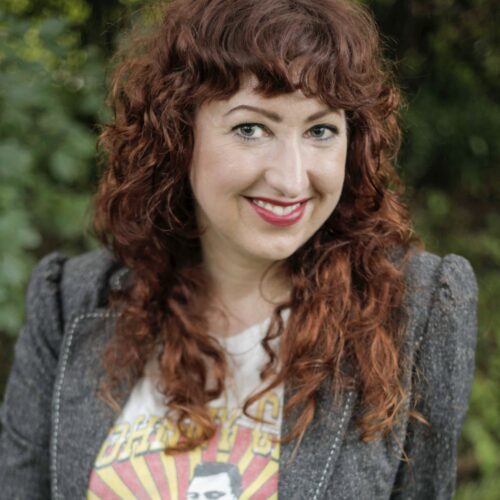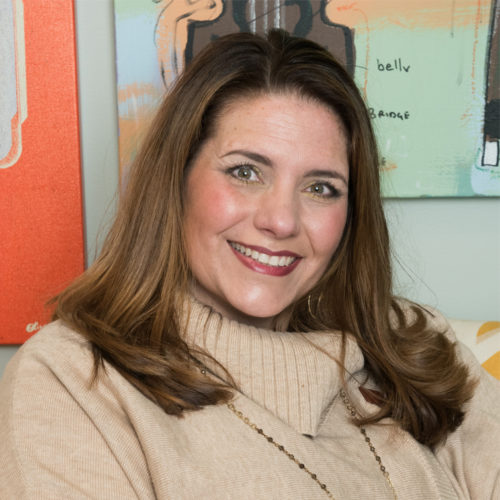 Founder / Chief Executive Officer
Tatum Hauck Allsep
Tatum Hauck Allsep is the Founder/CEO of Music Health Alliance, a non-profit organization that removes barriers and finds healthcare solutions to Heal The Music. To date MHA has served over 11,000 music industry professionals in their most vulnerable time of need saving $50 million in healthcare costs in only 7.5 years. Tatum is a native of South Mississippi, an honors graduate of Vanderbilt University and a twenty-four year veteran of the Nashville music business. Her career includes 6 years with MCA Records, several years as an artist manager, and the launch of the first-ever Vanderbilt University Medical Center/ Children's Hospital Music Industry Relations Department where she pioneered a number of impactful programs that are still going strong. In 2012, Tatum left the for-profit world to build Music Health Alliance. Through MHA, Tatum initiated a new model of healthcare support whose outcomes have garnered national accolades and recognition, however, the greatest achievement for Tatum will always be found in the clients whose lives have been positively impacted by the work of Music Health Alliance. In 2020 Tatum has received the following: Nashville Post's Top 10 Non-Profit Leaders(2nd year), NBJs Healthcare Leaders Award (5th year), NBJ's Women of Music City (3rd year) and the WSM National Volunteer Award. Additional awards include Billboard's Top 100 Power Players, Billboard's "Forward Facing Careers", National Org. of Workforce Diversity's Healthcare Innovation Award, Williamson Source's Community Hero & MusicRow's Rising Women On The Row. Tatum has served on a number of Boards including Vanderbilt University's Peabody College Alumni Board. She's served on the Advisory Boards of Country Cares for St. Jude Kids & Musicians on Call among others. Tatum is a graduate of Leadership Music and a member of the NARAS, CMA, ACM, SOURCE, GMA, AMA and the National Association of Healthcare Advocates. Tatum is married to the love of her life and has three wild children.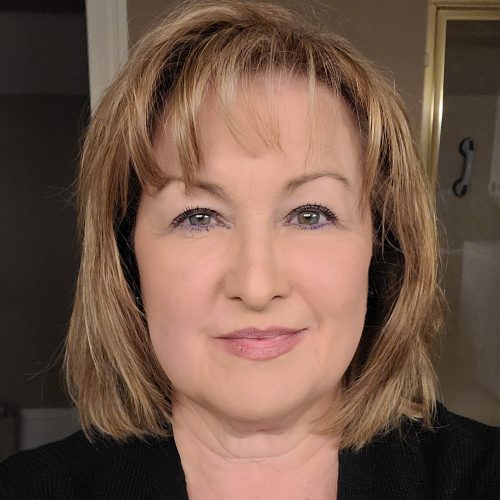 Chief Financial Officer/Certified Senior Advisor
Shelia Shipley Biddy
Responsible for the financial oversight of Music Health Alliance and human resource leader for its staff, she serves as an industry advocate guiding clients with their healthcare needs including individual health insurance, Medicare enrollment, and medical advocacy.  In addition to utilizing her executive experience to supervise the operations of MHA, she is overseeing the MHA Senior Care programs for the industry. With her diverse music industry experience, Shelia is the perfect advocate for the music industry. Her career has included stints at the original Monument Records (home to Roy Orbison, Larry Gatlin and Kris Kristofferson). Over the next eight years, she worked her way up the ranks of RCA and then MCA Nashville becoming their SR VP of Promotion.  Ten years later, she was named SR VP & GM for Decca Records, and most notably, the first woman to sit at the helm of a major record label in Music City. During her tenure with MCA, the label was named Country Label of the Year seven times by Billboard Magazine, three times by R&R Magazine, and the promotion department garnered over 137 # 1 singles under her leadership. At Decca, she launched the careers of Lee Ann Womack, Gary Allan, Rhett Akins, Chris Knight, and others. In 1999, Shelia continued to leave a positive mark on music as an artist manager in her own company before joining Hallmark Direction Company to co-manager to Trent Willmon, Ray Scott, and The Parks. She was also President of two indie labels – John Michael Montgomery's Stringtown Records and Flying Island Entertainment before joining Music Health Alliance in 2013. In 2012, she was inducted into the SOURCE Hall of Fame, an organization she co-founded in 1991 to support female executives in the Nashville music industry. She is a 1992 Alumni and past President of Leadership Music. She has served on the Boards of Country Radio Broadcasters, Leadership Music, Academy of Country Music, NARAS, SOURCE, Nashville Film Commission, and the Music Industry Retirement Center. Shelia has been married to music publisher, Ken Biddy, for over 30 years and together they share a blended family of five children and six grandchildren. She is a member of Brentwood Baptist Church.
Honors & Awards:
1988, 1992, 1994 – Gavin Promotion VP of The Year, 1992 Leadership Music Alum and 1998-99 LM Board President, 1995 Nashville Life's Magazine Top 25 Most Influential Women, 2009 CRB President's Award, 2012 SOURCE Hall of Fame Induction, 2019 Billboard's Country Power Players, 2020 Billboard's Top Female Music Executives, 2021 CMA Foundation Humanitarian Award, 2022 Nashville Business Journal Women of Influence – Mentor & Inspiration Category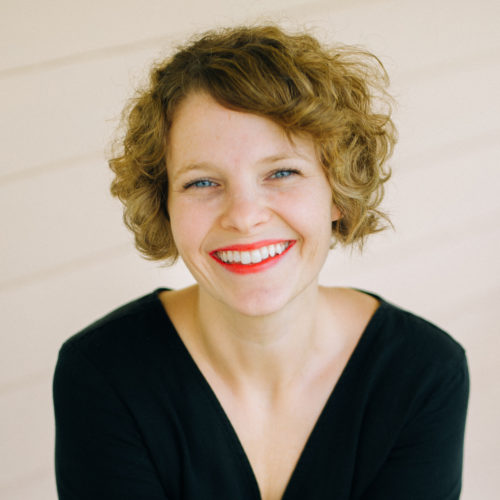 Vice President of Programs & Policy
Nikki Black
Nikki Black grew up outside of Atlanta, Georgia, and after receiving her Masters of Social Work in her beloved home state, moved to Nashville in 2010.
In Nashville, Nikki has worked directly with and advocated for individuals and families trying to access coverage and care under the Affordable Care Act (ACA), TennCare, and CoverKids. In her role as a federally-certified Navigator under the ACA, Nikki also developed curriculum, trained, and provided support to staff at community health centers, as well as other ACA enrollment assisters across the state, and provided education to the public about their options for accessing coverage and care under the ACA. Nikki also worked for several years in health policy where she drew from her experience in working directly with individuals and families and applied that to her research and writing on Medicaid, health reform, and insurance coverage.
Nikki is delighted to again be in a role where she can work directly with individuals in a way that educates and empowers them. Because of her desire to work with a team committed to advocating for those in need, and her understanding of the unique obstacles musicians and other self-employed individuals may face when accessing coverage and care, Nikki is delighted and proud to be part of the Music Health Alliance team.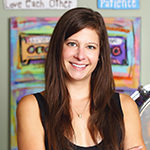 Senior Director of Advocacy, Insurance and Training
Taylor McLeod
A native Nashvillian, Taylor comes to Music Health Alliance with a B.S. in Economics from Pepperdine University and an MBA with a concentration in global and domestic healthcare from Johns Hopkins University. Passionate about economic development and healthcare, her move to MHA was a natural fit and her background with intensive experience in both the non-profit and international space brings a unique perspective to the organization. Her non-profit global perspective includes her previous employment at the Sodexo Foundation, extensive project management comparing global health systems and is responsible for securing non-profit investment internationally, totaling more than $20 million. Her fit at MHA is reinforced by her unique and personal connection to the entertainment industry, being directly related to a life-long music industry professional and married to her husband, Josh, a classically trained pianist.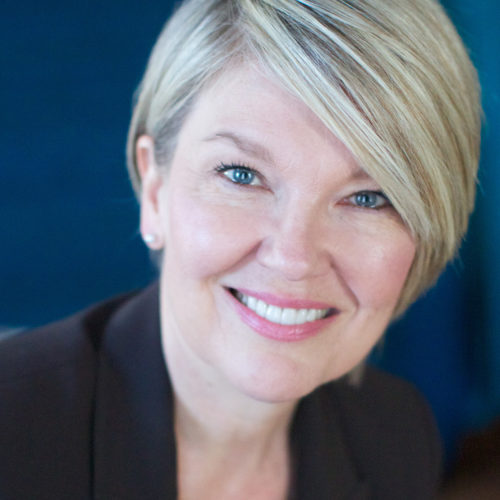 Senior Director of Group Health & Advocacy
Bonita Allen
Bonita joins MHA with over 36 years of entertainment experience. Bonita was born and raised in Los Angeles where she attended the American Academy of Dramatic Arts. Her first job was in Los Angeles as receptionist for legendary producer, Snuff Garrett. Several years with BMI and MCA Music Publishing followed before producer Kyle Lehning offered her a job pitching songs for his publishing company in Nashville. After moving to Nashville in the late '80s, Bonita continued to work in music publishing while gaining credits as a professional actor with recurring roles in television, film and theater. She was named Director of Creative Services for Bluewater Music and worked with veteran songwriters Danny O'Keefe, Jim Lauderdale, Kim Richey and Sandy Knox. Her concurrent work as a voice over artist led to a career in broadcasting including stints on the radio as a traffic/news reporter for Westwood One as well as doing radio promotion for independent artists. Bonita is thrilled to have the opportunity help make a difference to the creative community with the Music Health Alliance.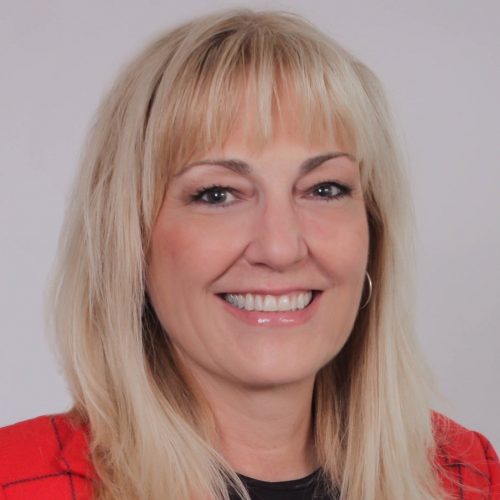 Manager of Advocacy & Insurance
Suzanne Berg
As an advocate at Nashville's Music Health Alliance, Suzanne Berg puts a wide skillset to work for a community she loves. Her multi-textured career straddles radio, label promotion and events management, and now extends to a service organization that allows her to draw on a broad base of knowledge while assisting an industry that has brought so much meaning to her life, and to others. The Michigan-bred executive has lived and worked successfully in each of America's three largest music centers – New York, Nashville and Los Angeles – while quietly setting precedents and collecting trophies for her efforts. The first female to serve as Vice President of Promotion at Elektra Records, Berg also held a Senior Vice President post at the Verve Music Group. In those positions, she played a key role in hit records and/or Grammy victories for Diana Krall, Natalie Cole, The Beach Boys and Tracy Chapman. Berg won Radio & Records' Senior Executive Promoter of the Year award five times and had a leadership role in seven Label of the Year awards. She won additional awards or nominations from The Gavin Report and Billboard. Along the way, Berg had a hand in the careers of pop successes Linda Ronstadt, Jackson Browne, Natalie Merchant and Huey Lewis; R&B singers Anita Baker and Ledisi; country acts Emmylou Harris and Nanci Griffith; blues musician Taj Mahal; jazz stalwarts George Benson, Al Jarreau and David Sanborn; and classical ensemble the Kronos Quartet, just to scratch the surface. Berg has additionally worked at two major radio firms, iHeartMedia and United Stations Radio Network, and ran her own branding/management company. Diversifying her experience, she's co-produced a Luther Vandross concert tribute in New York, sold digital advertising, engineered national country radio shows and coordinated marketing campaigns for three Ken Burns series: Jazz, Baseball and The Civil War. Berg devotes her spare time to multiple causes beyond her own career. She serves as a mentor for Nashville Entrepreneur Center's Project Music and co-chairs the Music City Tennis Invitational benefit for the T.J. Martell Foundation. She is also a member of SOURCE Nashville and the Association of Independent Music Publishers. Away from work, Berg is devoted to Tennessee Titans football games, Big 10 sports and her Yorkie, Ryman, named after Nashville's historic auditorium. Through her position as an MHA advocate, Berg brings to together a diverse range of experience in a meaningful way. She is able to harness the talents and knowledge she's built in a wide swath of the music business to connect professionals from every sector of the industry with appropriate health assistance at the moment they need it most.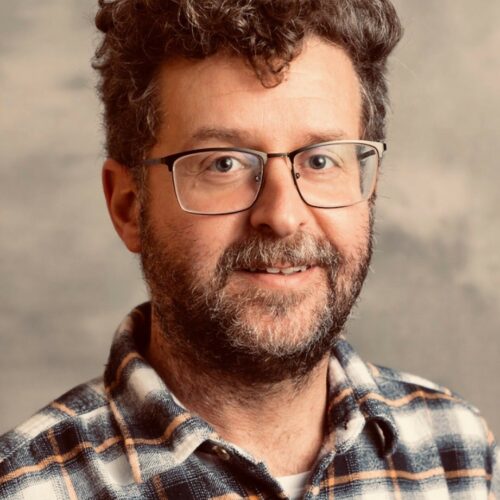 Manager of Advocacy & Insurance
Steven Crowder
Steven Crowder was born in South Hill, Va. He moved to Nashville after graduating with a Bachelor of Science in Music Recording Technology from Barton College in Wilson, North Carolina.
His professional career began on Music Row as an Assistant Recording Engineer at one of Nashville's biggest rooms, Javelina Studios (Big Pig), housed in the former RCA Studio A. Steven soon found himself surrounded by legends. It was common to see Randy Travis, Brenda Lee, Neil Diamond, Lean Womack, George Jones, Alan Jackson, Mark Chesnutt, and many more walk through the door.
In 2001 he began working as Chief Engineer at Cartee Day Entertainment. He was engineering some of music's all-time greats. Steven has worked with Willie Nelson, Jerry Lee Lewis, B.J Thomas, Keith Urban, George Jones, Trisha Yearwood, Alan Jackson, Alison Krauss, Blake Shelton, Black Label Society, Toby Keith, The Judds, Rascal Flatts, Lynyrd Skynyrd, and many others.
In 2005 Steven's engineering work halted due to a major motorcycle accident, placing him in a position many in the music industry face, out of work with bills piling up. After three surgeries, a year of physical therapy, and an outpouring of love from the music community, it was time to return to work.
Once Steven recovered, he joined Belmont University's Ocean Way Nashville in 2006. He spent sixteen years managing and developing a diverse team of students and engineers. Ocean Way has given Steven the unique opportunity to help student and beginning recording engineers find their place in the music industry. In addition, he has enjoyed watching previous students return as engineers and producers on large-scale projects.
Working twenty-five years in music, Steven has grown very familiar with the music industry. As an advocate at Nashville's Music Health Alliance, the relationships Steven has built over the years will prove to be a valuable asset. He understands what it is like to work in an industry that often does not have the umbrella of benefits that a big corporation would. His passion for development and commitment has led him to pursue a vocation that allows him to embody the values he represents.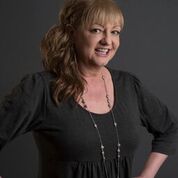 Manager of Advocacy & Insurance
Denise Roberts
After years of working in radio, including KZLA/KLAC-Los Angeles, Denise Roberts began her career in record promotion in '93 at MCA/Nashville and was awarded the Radio & Records prestigious "Country Regional Promotion Executive of the Year" for a record four consecutive years.  She's been instrumental in numerous No. 1 singles and furthering the careers of Reba McEntire, George Strait, Vince Gill, Trisha Yearwood, Joe Nichols, Pat Green and Toby Keith. Denise has served on the Board of Directors of the Country Radio Broadcasters from 2002-2014 and has a strong commitment to improving and growing with Music Health Alliance.
"This is an amazing opportunity on so many levels.  It reunites me with both Shelia and Tatum from our MCA days.  I feel like my career has come full circle and I know we will accomplish great things together," says Roberts.
Roberts can be reached at denise@musichealthalliance.com.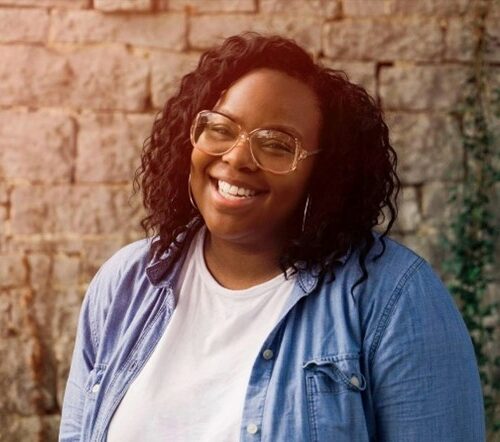 Manager of Advocacy & Insurance
Dr. Zacquia McKinley
With over ten years of experience in the healthcare field, Dr. Zacquia McKinley comes to MHA, having just finished her Doctorate of Healthcare Administration from Walden University. Originally from Memphis, TN, Dr. McKinley's past experiences working in the home health field inspired her passion for advocacy and service. Prior to her work at Walden, Dr. McKinley completed her bachelor's degree in Psychology and Sociology from Tennessee State University and her Master's in Healthcare Administration from Ashford University.  A member of the American College of Healthcare Executives and the Alliance of Professional Health Advocates, Dr. McKinley has worked extensively on Medicaid and the Affordable Care Act issues. She is very excited to join the team at MHA and help bring positive change in clients' lives. In her spare time, Dr. McKinley enjoys traveling and spending time with family and friends.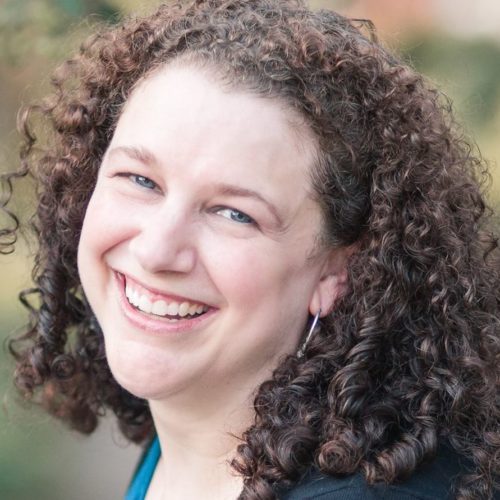 Manager of Administration & Finance
Suzanne Spooner-Faulk
A native of Quincy, Florida, Suzanne moved to Nashville a year after graduating from Wesleyan College in Macon, Georgia.
Eager to work in the music industry, she got her start by working at The Bluebird Café. Suzanne worked in several capacities for the Bluebird, both in the club itself and in the office. While there, she gained invaluable knowledge about songwriters and the world of music publishing.
Suzanne went onto work with Tom-Leis music publishing as the office manager and songplugger. While there, she worked with songwriters Sarah Buxton, Brandon Kinney & Troy Johnson. During her time there, the company enjoyed success with numerous cuts including the Lonestar hit "You're Like Coming Home" and Keith Urban's recording of "Stupid Boy."
After her time in publishing, Suzanne turned to working in artist management with rpm management. She served in numerous capacities at rpm, including as the VIP coordinator for Tim McGraw's 2008 "Live Your Voice" tour. In this role, she worked with many corporate sponsors including Frito-Lay and Coty & Kingsford Charcoal.
Suzanne also spent time working with CDX as the production manager where she assembled & helped to distribute a compilation disc with singles from both independent & major label artists every two weeks. While at CDX, Suzanne began spending her evenings working in theatre as a stage manager and props master, thus reigniting her love of theatre.
After 16 years in the music business, Suzanne went to work for the state of Tennessee as the Assistant to the Director at the Tennessee Arts Commission. The Arts Commission offers funding opportunities to encourage participation in arts activities in communities across the entire state. In her role, Suzanne not only worked as an assistant to the executive director, but she was also a liaison to the arts commissioners, a 15-member board appointed by the governor.
After leaving the Arts Commission, Suzanne focused all her time on theatre and working directly in the arts. This included working locally with the Larry Keeton Theatre, Circle Players, KB Productions & Chaffin's Barn. Suzanne also worked with Cirque Dreams as props master during their two-season residency at the Grand Ole Opry House with their Cirque Dreams Holidaze production. Most recently, she worked with their touring company for the 2019 Jungle Fantasy & Holidaze tours.
Suzanne is excited to bring her skills & experiences from working in the music business and arts community to Music Health Alliance. Her work has always combined creativity with organization and reliability, and she has always found ways to use her skills to help people. Suzanne is thrilled to be a part of the team and looks forward to giving back to the music community.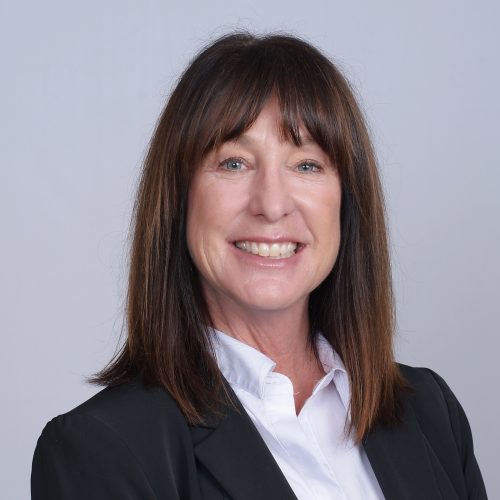 Executive Administrator to CEO
Laura Flagler Crowell
Laura began her career in the music industry in Nashville, Tennessee promoting such superstars Tim McGraw, Gary Allan, Lee Ann Womack, Rhett Akins, Wynonna and Mark Chesnutt.  For seven years strong, she worked in radio promotions at Decca Records and Atlantic Records, as well as serving as an executive assistant at management mainstays rpm management; and an assistant at Pro Tours, Inc. /Ken Stilts Management.
Her 1994 internship at MCA Records' Promotion Department while attending MTSU, proved to be a game changer, launching her music business career. Laura landed her first job working for Wynonna's management company.  Not long after, Decca Records was revived by MCA and Laura jumped at the chance to be the labels' promotion coordinator.  Her management skills brought her an offer to work in artist management at rpm management, working closely with the up-and-coming superstar Tim McGraw.  She felt the pull of radio promotions and transferred back into label world becoming Atlantic Records' Promotion Manager.
Laura was annually involved with an array of charitable events including the City of Hope Celebrity Softball Tournament in Nashville and was instrumental in planning Tim McGraw's Swampstock event supporting the Kiwanis Club in Louisiana.  Laura received her Bachelor of Science in Recording Industry Management and minor in Business Administration and Mass Communications from Middle Tennessee State University.
After leaving Nashville, Laura returned to her hometown of Wilmington, North Carolina where she served as the Human Resource Manager for the North Carolina State Port Authority.  In 2009, Laura moved to the Lake Travis area- just outside of Austin, Texas where she worked with nonprofits as a marketing consultant; working with board members to increase awareness and donor membership, analyze strategic and financial goals and fundraising.  In 2012, Laura switched gears and went into education, becoming a teacher's assistant at Lake Travis Elementary School for 3 years before pivoting to marketing and logistics manager at a leading Texas auction company.
Laura is beyond elated to be back in Nashville with her 17-year-old son Watts and thrilled to reunite with some of old collogues at Music Health Alliance.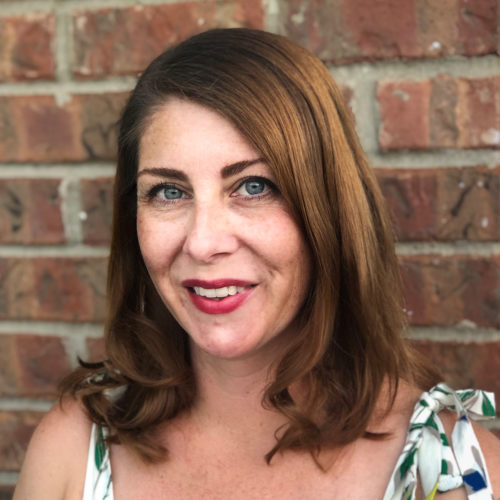 Manager of Client, Programs & Policy Support
Erin Lancaster
Erin Lancaster joined MHA in 2019 as Manager of Office and Client Services. She was born and raised in Southern California, moving to Nashville in 2014. She comes to MHA with over 12 years of experience working at the Sony Pictures Entertainment Child Development Center in both a teaching and administrative role. During her time at the Child Development Center, Erin developed and implemented curriculum that encouraged children's social, emotional, physical, and intellectual development. After moving to Nashville, she worked in customer service satisfying the needs of customers while coordinating elements needed for the marketing, graphics, and accounting team at ORCA Coolers. She also runs an e-commerce vintage clothing, furniture, and home décor business called Rose & Grey. Erin's attention to detail and follow-thru makes her the perfect addition to the MHA team as she serves to coordinate the needs of our clients while keeping the office organized and running on schedule.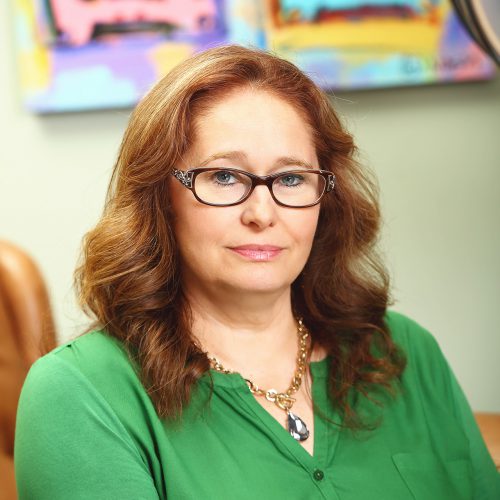 Special Project & Advocate Support
Colleen Hoagland
Colleen serves as Manager of Projects and Auction Administrator.  Joining MHA in 2015, she oversees our live and online auctions and assists with fundraiser event planning and other MHA projects.  Her work here ties the threads of her passion of recovery and work experience together to serve the music industry.  A graduate of Trevecca University, Colleen is a 20-year veteran of the Nashville music industry. Her career began as a Publishing Executive Assistant for RCA/BMG before moving into artist management and then publicity with Forefront Records.  From here, she moved to the international marketing division of EMI Christian Music where she was instrumental in developing their first international publicity program. Colleen also co-owns CKP Lighting Inc. with her husband Keith. CKP Lighting provides lighting design/direction services for concerts events with clients Jason Aldean, Rob Thomas, Amy Grant, Usher, Jonas Brothers, and the CMT Music Awards Show.  Colleen has a passion for women's recovery which inspired her to co-found a support group for women in crisis called Women of Restoration. Before joining MHA, she began work in the non-profit world when joining Divine Art Café and serving on their Board of Directors. She helps promote support for trauma therapy and PTSD recovery through MHA for music professionals and their families who work in concert touring.  Colleen enjoys volunteering with Al-Anon, Journey Biker Church, and her children's schools. She lives with her husband and two children south of Nashville where she enjoys motorcycle rides and teatime with dear friends.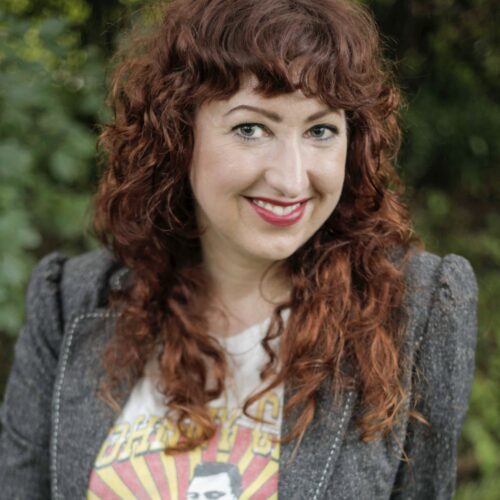 Manager of Marketing & Communications
Jill Presley
Interdisciplinary creative and visionary, Jill Presley, brings her expertise in marketing, copywriting, design, brand management, and communications to Music Health Alliance serving as Manager of Marketing and Communications. Her time spent developing her innate marketing chops in the contrasting worlds of artistry and philanthropy stems from 15 years in the music industry in both Nashville and Los Angeles, and later, 10 years of marketing in the Nashville nonprofit sector.
Respected as a forward-thinker and agent of positive change, Jill's versatile skill set has been utilized in coordinating productions of visual content and studio recordings for a wide array of artists at Warner Records-LA and Word Records-Nashville, including Madonna, Metallica, Michael Bublé, The White Stripes, Alanis Morissette, Tom Petty, Regina Spektor, Randy Travis, Billy Ray Cyrus, Jaci Velasquez, and Rachael Lampa. 
Beginning in 2011, Jill headed up the marketing at the Nashville Bar Association, as well as the production and distribution of over 35 issues of the Nashville Bar Journal. She also spearheaded the rebrand of two prestigious Tennessee nonprofits. In the early 2000s, she was a monthly columnist for a Los Angeles community newspaper, and was writer, editor, and publisher of an award-winning Nashville entertainment, music, and nightlife blog.
Jill's primary focus at Music Health Alliance is on further defining and elevating the brand through engaging social media, storytelling, creating digestible and visually appealing content, and encouraging team collaboration. Her fierce passion for music, mental health, and marketing only fuels her ambition to help us #HealTheMusic.
Originally from Detroit, Jill currently resides in the Wedgewood-Houston neighborhood of Nashville. She loves live music, animals, interior design, and traveling to new places.
Upcoming Events
Benefit

Concert

December 23, 2023

Benefit

Concert

January 01, 2024
Join Our Email List
Get the latest news and event information
delivered right to your inbox.
-->