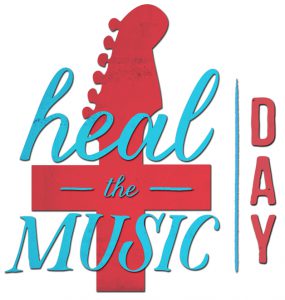 What is Heal the Music Day?
Heal The Music Day is an effort to raise awareness and support for the more than 56,000 Nashvillians who make a living in the music industry, 76% of whom are self-employed or part of small business without access to group health benefits – including songwriters, producers, audio engineers, musicians, recording artists, publishers and more benefitting Music Health Alliance.
"In the world of the working musician, good health is something most of us take for granted…that is, until something goes wrong," said Rodney Crowell. "When and if it does, there is no greater patient advocacy group than our very own Music Health Alliance. MHA has provided support to people across 38 states and so we want to carry the message beyond Nashville and are asking everyone in the music community to pledge a small percentage of their single day earnings on 'Heal The Music Day' to MHA so they can continue their critical work for many years to come."
Who Has Already Committed?
In our third year of pledges, a multitude of performing Artists and local businesses have committed to donate a percentage of their revenue to support their fellow musicians and peers in the industry in times of medical crisis including Acme Feed & Seed, Gary Allan, Gus Arrandale, ASCAP, Marc Beeson, Dierks Bentley, John Berry, Camel Express, John Carter Cash, Rosanne Cash, Beth Nielson Chapman, Chelsea Crowell, Carrie Crowell, Hannah Crowell, Rodney Crowell, Girlilla Marketing, Amy Grant, Emmylou Harris, Robin Lightner, Michael McIntosh, Tinti Moffat, Monarch PR, Pinnacle Financial Partners, Allen Reynolds & Marie Coz, Coran Capshaw/Red Light Management, Thomas Rhett & Lauren Akins, Michael Rhodes, Dr. Eilleen Sietz, Chris & Morgane Stapleton, Steve & Caryn Wariner, Warner Chappell Music Publishing, Kris Wiatr & Associates, Jay & Katherine Williams, Yazoo Brewing Company…and more daily
How can you participate?
This is the best part. You do not have to add a show or do anything you are not already doing. You can give now (choose one 2019 show), join the collective of artists and business who have pledged to give a portion of their proceeds to Heal The Music on October 18, 2019, and make a difference in the lives of many. Every $10 donation = $300 in healthcare resources.
NOTE: A Member of the MHA staff will contact you directly to get more information.
---
Stories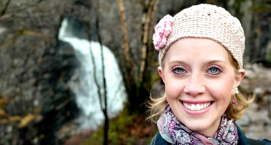 Tiffany Rockhold
Recording Artist
Watch the Story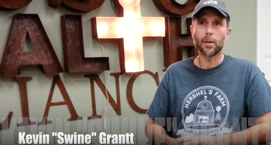 Kevin "Swine" Grantt
Watch the Story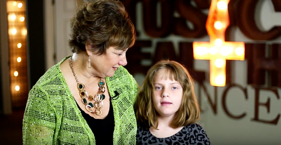 Cindy Furman
Watch the Story
See All