Board of Directors
Music Health Alliance is proud of our diverse and dedicated board of directors — comprised of esteemed professionals from the music and healthcare industries. Together, they guide our organization towards achieving its mission and goals, ensuring impactful outcomes for our clients.
---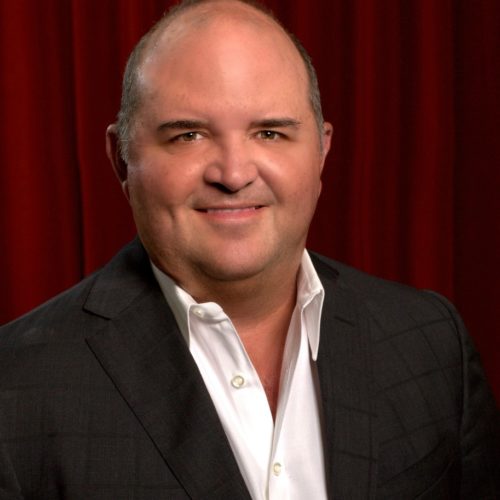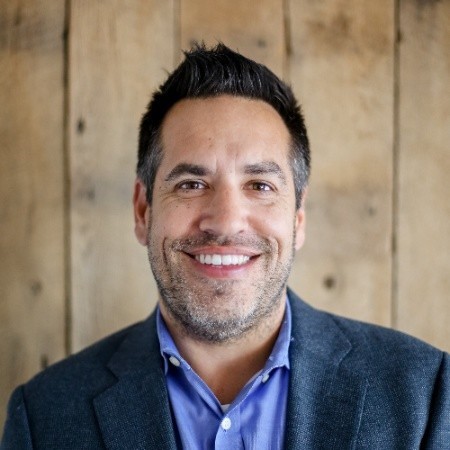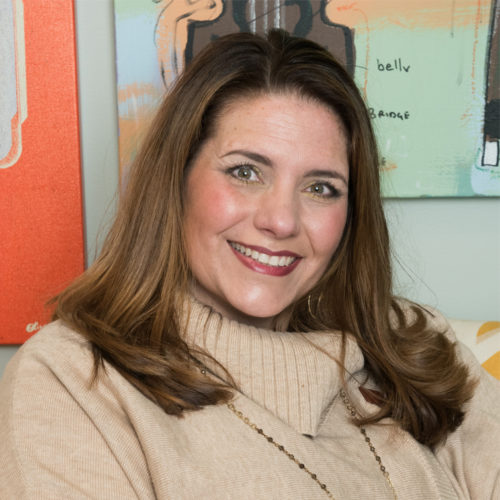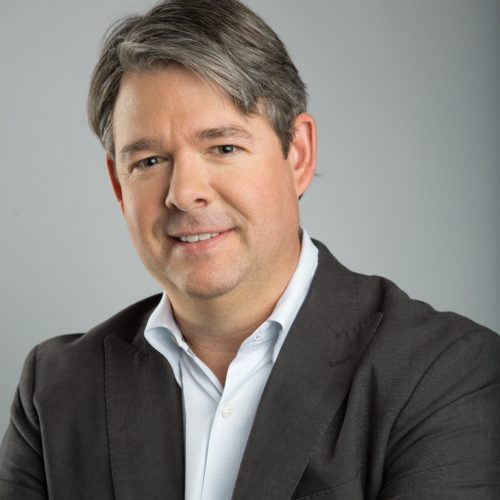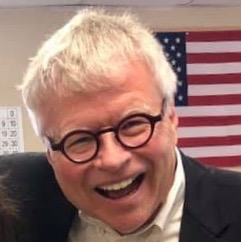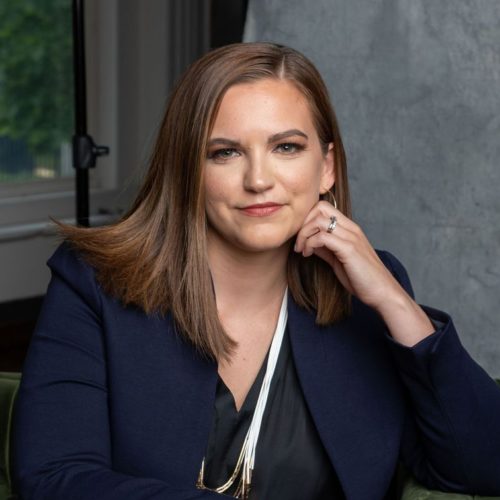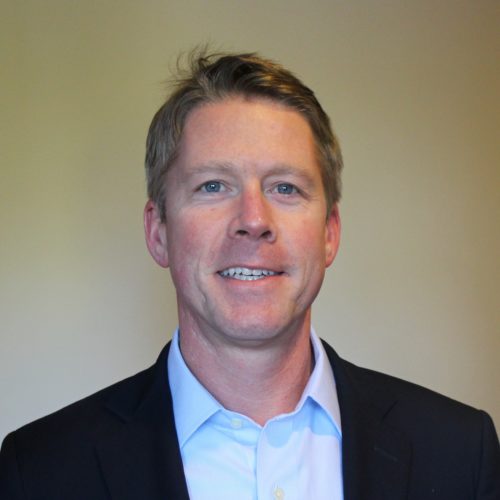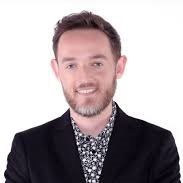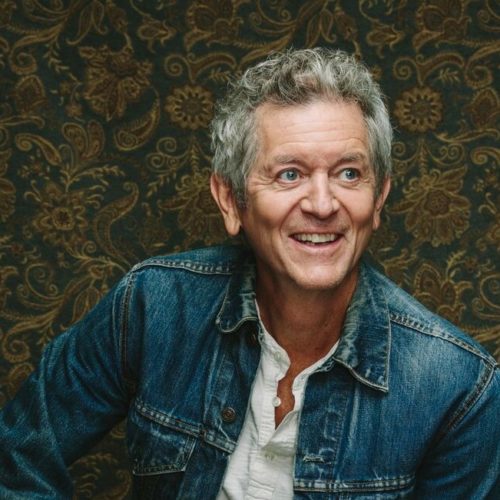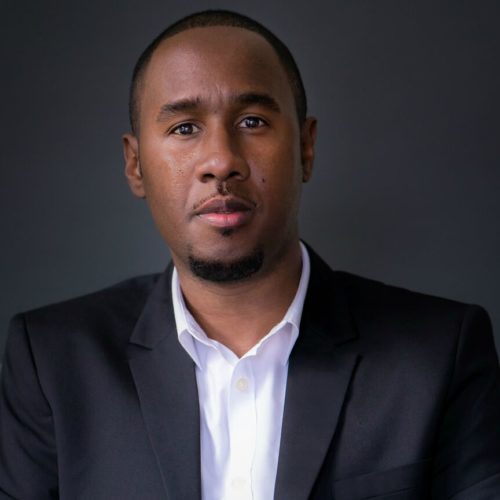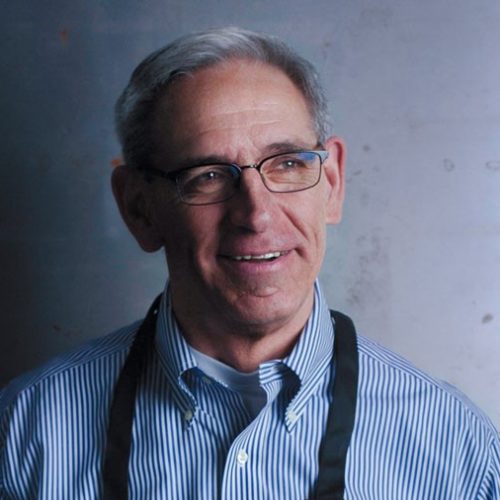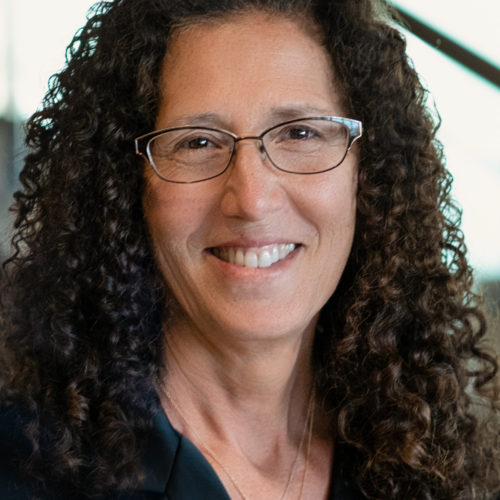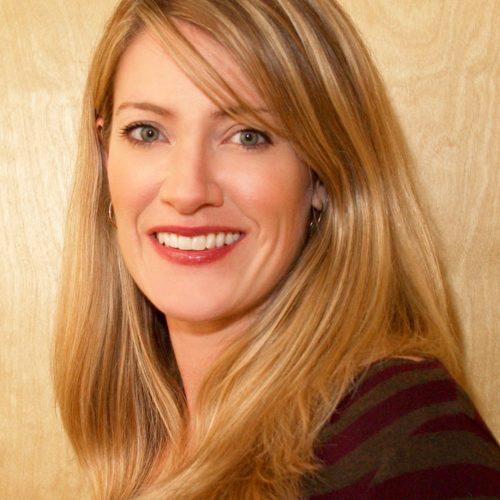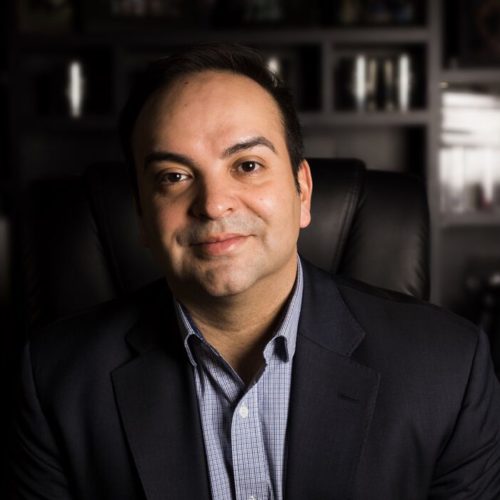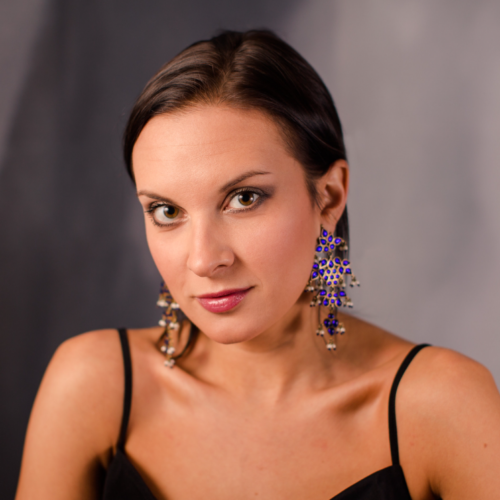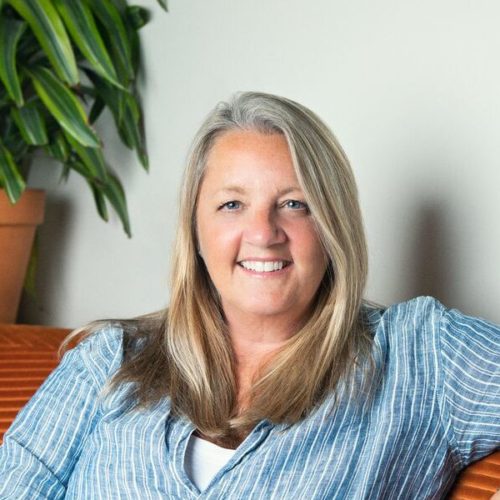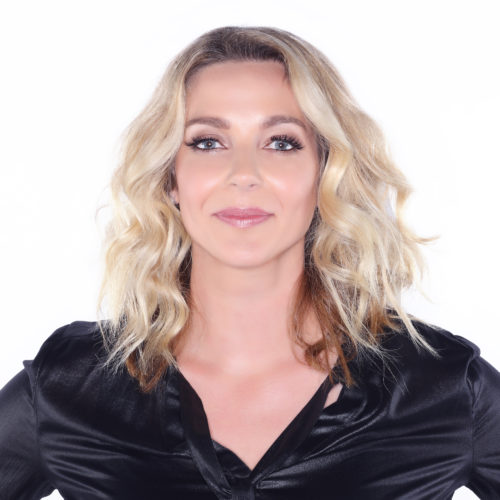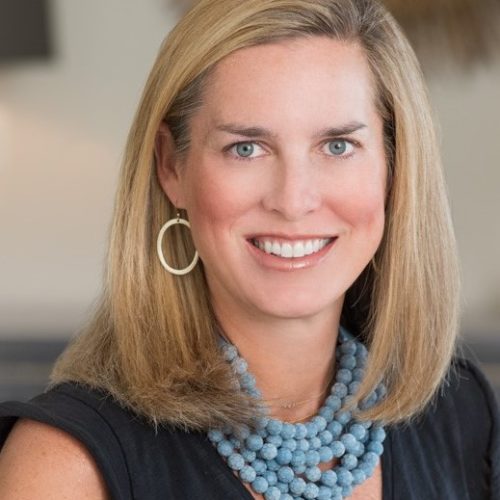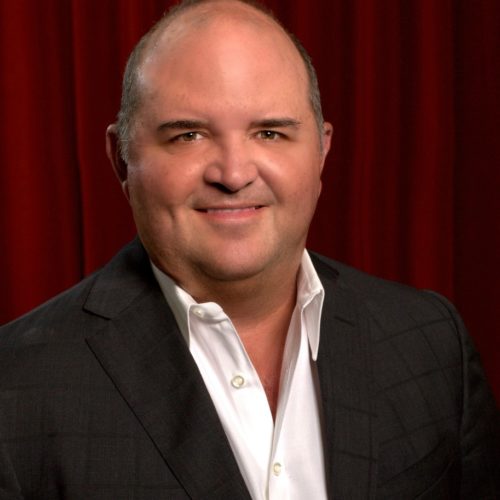 Owner Lytle Management/ President
John Lytle
For the past 22 years, John Lytle has helmed the highly successful Lytle Management Group and his current roster of artists are Gary Allan, Gene Watson, Jordan Gray and Wynn Williams.
Other artists who have worked with Lytle Management include Joe Nichols, Chris Young and Scotty McCreery
John Lytle began his career at MCA Records in 1990 and continued at Decca Records into 1997.
John Lytle is a member of Leadership Music, The Academy of Country Music and the Country Music Association, and board President  for Music Health Alliance.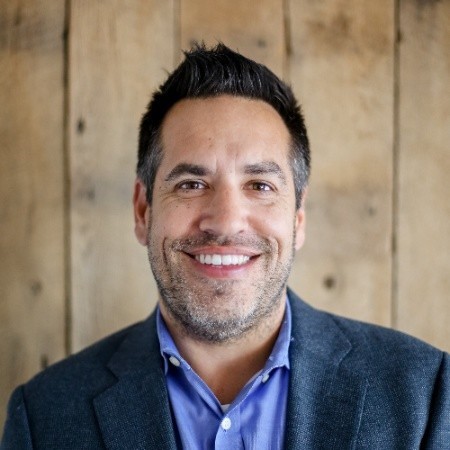 Past President / Wiatr & Associates LLC
Kris Wiatr
From veteran rocker Mick Fleetwood to newer country stars including Chris Stapleton, Maren Morris and Lee Brice, Wiatr celebrates his clients' successes. "It can be as simple as paying off a home, or as complex as confirming a stadium tour alongside a brand partnership," says the Kentucky native, who set up his Nashville firm in 2009. "I love seeing them reach their lifelong dreams. Their wins are our wins."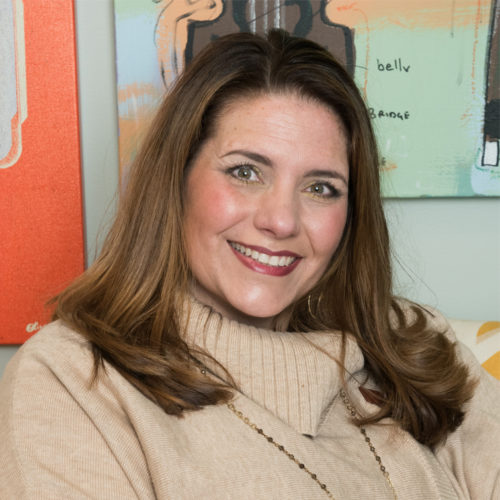 Founder / Chief Executive Officer MHA
Tatum Hauck Allsep
Tatum Hauck Allsep is the Founder/CEO of Music Health Alliance (MHA), a nonprofit organization that removes barriers and finds healthcare solutions to #HealTheMusic. To date, MHA has served over 20,000 music industry professionals in their most vulnerable time of need saving 100 million in healthcare costs in only 10 years.
Tatum is a native of South Mississippi, an honors graduate of Vanderbilt University, and a 24-year veteran of the Nashville music business. Her career includes six years with MCA Records, several years as an artist manager, and the launch of the first-ever Vanderbilt University Medical Center/ Children's Hospital Music Industry Relations Department where she pioneered several programs that continue to make an impact.
In 2012, Tatum left the for-profit world to build MHA, and initiated a new model of healthcare support whose outcomes have garnered national accolades and recognition. However, the greatest achievement for Tatum will always be found in the clients whose lives have been positively impacted by the work of MHA.
Over the past 10 years, Tatum has received Nashville Post's Top 10 Nonprofit Leaders (2nd year), Nashville Business Journal's Healthcare Leaders Award (5th year), Nashville Business Journal's Women of Music City (3rd year), and the WSM National Volunteer Award. Additional awards include Billboard's Top 100 Power Players, Billboard's "Forward Facing Careers", National Organization of Workforce Diversity's Healthcare Innovation Award, Williamson Source's Community Hero, and Music Row Magazine's Rising Women on The Row.
Tatum has served on several boards including Vanderbilt University's Peabody College Alumni Board, and the Advisory Boards of Country Cares for St. Jude Kids and Musicians on Call, among others. She is a graduate of Leadership Music and a member of the NARAS, CMA, ACM, SOURCE, GMA, AMA, and the National Association of Healthcare Advocates. Tatum is married to the love of her life and has three wild children.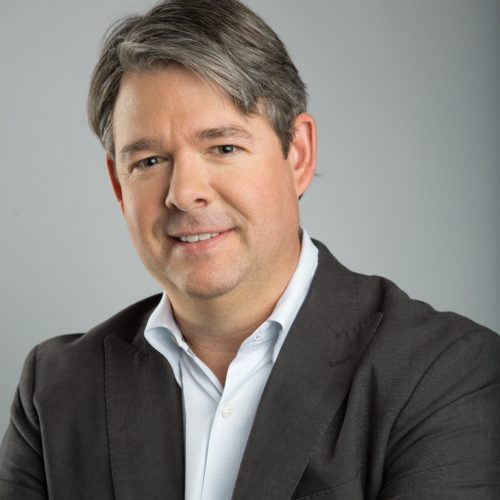 WME/ Vice President
Jay Williams
Jay Williams is a well-known industry veteran and Co-Head at WME, a global leader in sports, entertainment, media and fashion. Williams began his agency career nearly two decades ago in the William Morris mailroom and quickly worked his way through the ranks, learning every aspect of the business from the ground up. He was named IEBA Talent Agent of The Year in 2014, 2016 and 2018. Williams has helped to guide the careers of country superstars Luke Bryan, Eric Church, Dierks Bentley, Chris Stapleton, and Brothers Osborne, as well as countless others. Additionally, he works with numerous successful cross-genre artists including Dan Tyminski, Preservation Hall Jazz Band, Nikki Lane, Blackberry Smoke, Molly Tuttle, Mipso and many more. Williams's passion for and dedication to the music industry extends far past the walls of the WME Nashville office and into the community. He currently serves as a board member for Music Health Alliance, Community Foundation of Middle Tennessee, Habitat for Humanity, the ACM's Lifting Lives, the Country Music Association, the Academy of Country Music, and the National Academy of Recording Arts & Sciences.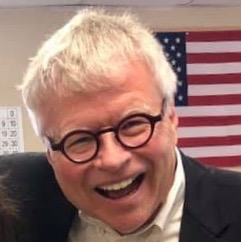 Secretary
Dr. L. Michael Allsep
Michael Allsep has had three distinct careers; naval officer, lawyer, and history professor. He attended the US Naval Academy, Clemson University, the University of South Carolina Law School, and the University of North Carolina at Chapel Hill. He is consequently blessed to follow both Clemson football and North Carolina basketball. A native of Seneca, South Carolina, he served as first Public Defender for Spartanburg County, then Assistant Solicitor for the 7th Judicial Circuit, before settling into private practice in Charleston. While building a law firm, he donated part of his time to public service, working with several boards and foundations, and handling courts martial before the military courts at the nearby Navy and Air Force bases. In 1998 he sold his law practice and accepted a fellowship in history at UNC Chapel Hill, where he completed a joint curriculum in military history with the history department at Duke University. After earning a MA and PhD from Chapel Hill, he taught at Duke University before accepting an appointment at the Air Command and Staff College of the US Air Force. While there, he directed the curriculum on Leadership in War, teaching field grade officers in each of the armed services as well as international officers from allied nations. He left that position to join his family in Nashville, where his wife Tatum was building MHA. Since coming to Nashville, he has taught online for ACSC, and has been writing a book on the decline of traditional American patriotism.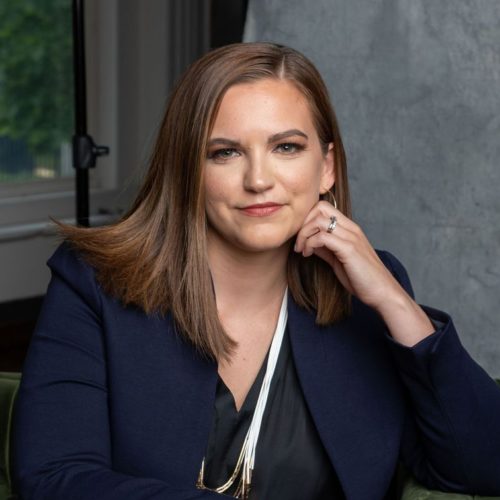 Luma Business Service, Treasurer
Adrien Good
Adrien Good, Luma Business Service, has more than 14 years of experience working in the music industry. A graduate of Belmont University's Music Business and Accounting programs, her passion lies on the collision of those two worlds. Adrien has assisted her roster of Grammy, ACM and CMA Award-winning clients in negotiating countless multimillion-dollar deals, including catalog sales, home and aircraft purchases, and restaurant franchises. She is directly responsible for the day-to-day financial well-being of her clients and her areas of expertise include managing contracts and financial dealings with record labels and publishing companies, monitoring her clients' income and royalty revenue, crafting budgets for worldwide tours, and assisting her clients in creating a purposeful plan for their earnings and estates. In addition to her work with MHA, she is actively involved with the Riser Foundation and the board treasurer for the Nashville Film Festival. Adrien is an alumna of NOW (Nurturing Outstanding Women), and a member of the Academy of Country Music, the Country Music Association and the Recording Academy. Her free time is spent with her wonderful husband & daughter.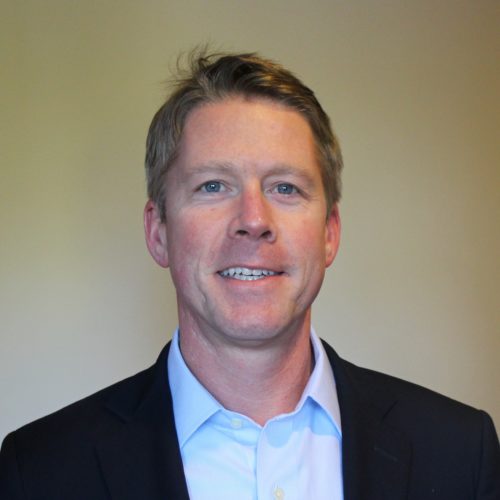 Truist Bank
Earle Simmons
Earle Simmons joined SunTrust Music in 2011 handling private wealth management and banking for artists, songwriters and music industry clients. Previously spent 15 years at ASCAP leading business affairs for the Nashville Membership Group and business analysis for licensing. Holds Series 7 and 66 FINRA investment licenses as well as a TN Life Insurance license. Enjoys family, travel, playing music with friends, losing golf balls and spending time outdoors.
Memberships: Board–Music Health Alliance (Treas.), Family & Children's Service (Finance); Member–ACM, CMA, AIMP, Country Music Hall of Fame Circle Society, IBMA, The Recording Academy, Leadership Music, Leadership Bluegrass, Georgia Music Partners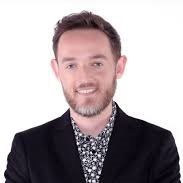 Essential Broadcast Media
Joseph Connor
Before joining the team at Essential Broadcast Media, Joseph served as senior communications manager at the Country Music Hall of Fame and Museum. During his three-year tenure he oversaw media efforts for countless exhibit openings including Jason Aldean, Dierks Bentley, Eric Church, Loretta Lynn and more; concert series such as Deck the Hall and Artist in Residence; as well as the museum's annual Medallion Ceremony for Hall of Fame induction. Joseph is a graduate of The University of Tennessee Martin with a bachelor's degree in marketing. After receiving his MBA from Belmont University, Conner worked for over five years in entertainment handling PR efforts for events such as Bonnaroo; artists including Suzy Bogguss, Nitty Gritty Dirt Band, and Steep Canyon Rangers; and a number of restaurants including Nashville institution, the Loveless Cafe. He currently serves at senior publicist at EB Media overseeing publicity efforts for a variety of accounts from music to brands including Jimmie Allen, Dylan Brady, Filmore, Ole Red, Ryman, Chuck Wicks, Lynyrd Skynyrd, Scotty McCreery and more.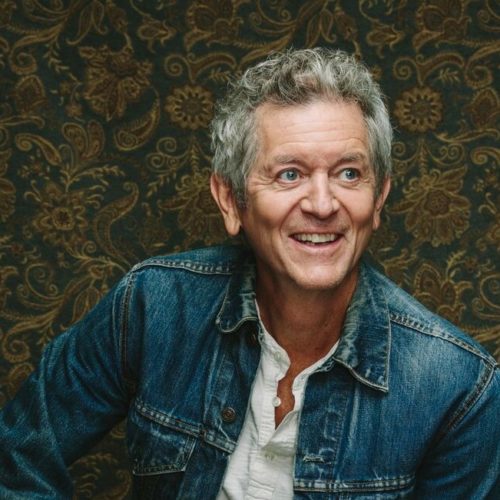 Recording Artist
Rodney Crowell
Rodney Crowell is an American musician, known primarily for his work as a singer and songwriter in country music. Crowell has had five number one singles on Hot Country Songs, all from his 1988 album Diamonds & Dirt. He has also written songs and produced for other artists.
He was influenced by songwriters Guy Clark and Townes Van Zandt. Crowell played guitar and sang for three years in Emmylou Harris' "Hot Band".
He has won two Grammy Awards in his career, one in 1990 for Best Country Song for "After All This Time" and one in 2014 for Best Americana Album for his album "Old Yellow Moon".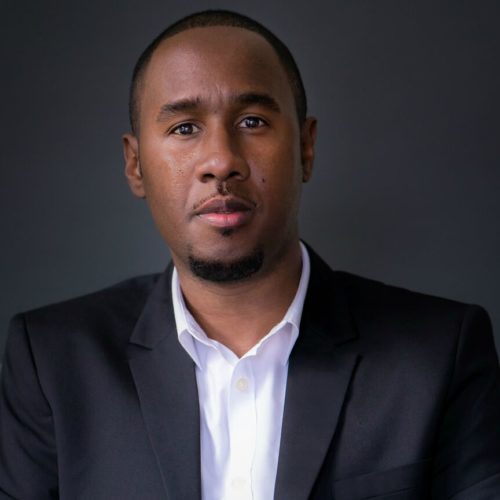 VP of Marketing, Capitol CMG/ Co-Executive Director of Motown Gospel
EJ Gaines
Erik Justin ("EJ") Gaines is Vice President of Marketing at Capitol CMG and Co-Executive Director of Motown Gospel, divisions of Capitol Records/Universal Music Group. A former entertainment lawyer and artist manager with 20 years of experience in the entertainment industry, EJ Gaines has guided the careers of GRAMMY® Award-winning recording artists, producers and songwriters, as well as producers and talent in film and television. EJ Gaines is a voting member of the National Academy of Recording Arts & Sciences and the Gospel Music Association, as well as a member of the Leadership Music Class of 2015, where he currently serves on the Board of Directors. EJ is the Secretary of the Board of the Gospel Music Association and a Trustee of the Gospel Music Trust Fund, as well as a board member of Speaker Louder Ministries. He resides in Franklin, TN with his wife, recording artist Janice Gaines, and their son.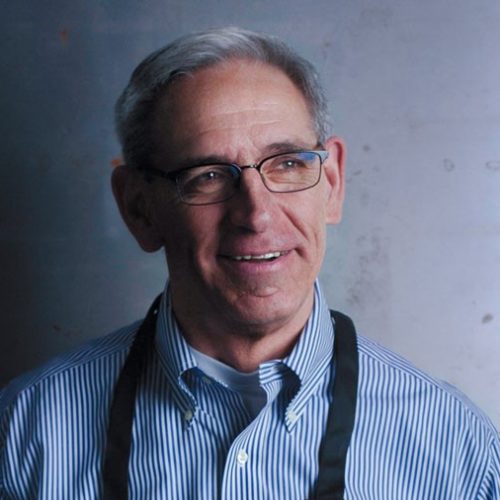 Founder/ Bravo Gelato
Christie Hauck
Christie Hauck had a band, the Boomerang's, and penned their song: "Stop, Look and Listen", an homage to school safety patrols. Like many bands, the Boomerang's broke up when they had to attend different high schools. From there, sort of, Christie pursued a career as an entrepreneur by creating several companies: The Christie Cookie Company (1985), Bravo Gelato, Inc. (2002) and Goozy Dessert Bar and Café (2014). Christie has enjoyed surrounding himself with famous people: wife Melissa, daughter Tatum, and son's Noel, Read and Gene. Plus their wonderful spouses and grandchildren.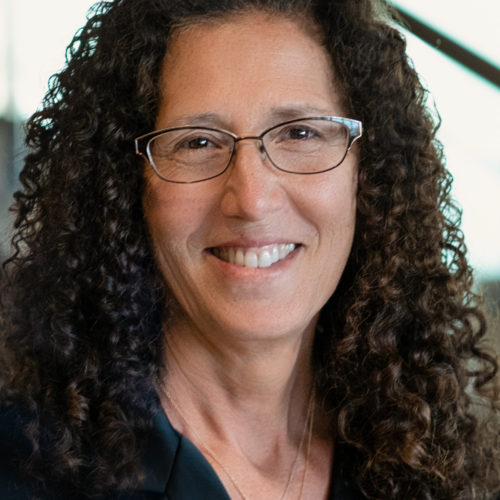 Music Maker Law
Linda Edell Howard
Linda Edell Howard is a partner at the law firm of Adams and Reese and Team Leader of the Entertainment and New Media department leading the firm's practice with emerging technology businesses, entertainment-related professionals, intellectual property rights owners and entrepreneurs.
She practiced law in New Jersey and then in New York City, where she handled matters involving international intellectual property rights for the estates of Elvis Presley and George Gershwin. She later joined PolyGram Music Publishing Group as the Vice President of Operations, and in 1994 joined Loeb & Loeb in Nashville, before she moved over to Adams and Reese.
She is a tireless and passionate advocate for the protection of intellectual property rights and the recapture of United States copyrights by creators and their heirs. Close to her heart is representing the family members of deceased creators. Ms. Howard was born and raised on the Jersey shore, rich in music tradition, where she was a rock photographer for the likes of Bruce Springsteen and Jon Bon Jovi in the 1970s and 80s. While in law school and for a few years afterwards, she held one-on-one legal clinics in a dark booth at the back of the Stone Pony in Asbury Park, where any artist or songwriter on a Sunday night between 10pm and 2am could bring in any contract and she would help them out for the payment of a slice (of pizza) and a beer.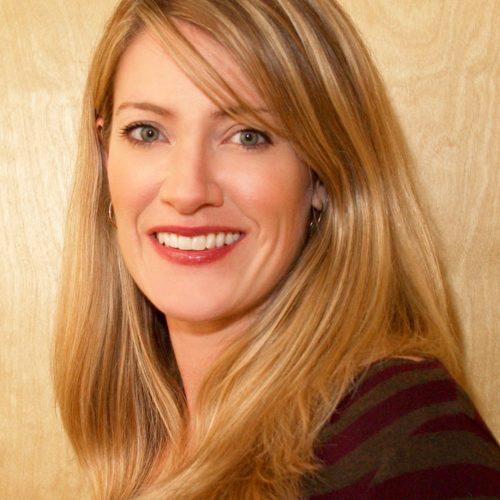 Owner / Monarch Publicity
Cindy Hunt
Cindy Hunt first got her start in the music business at RCA Records Nashville working in radio promotion and later sales/marketing. After joining Disney's Lyric Street Records in 2005 as the label's head of PR, she founded Monarch Publicity in 2010. Hunt was an honoree at 2013's Music Row "Rising Women on the Row" ceremony and is a member of the 2015 class of Leadership Music. She holds an M.B.A. from Belmont University.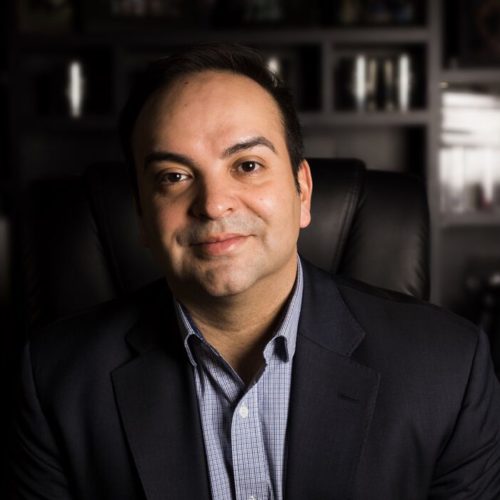 GM/ Big Machine Music
Mike Molinar
Mike Molinar is the General Manager of Big Machine Music (BMM) where he brings twenty-two years of music business experience to lead operations since launch in 2012. Molinar oversees all aspects of BMM which ranked Top 10 in Billboard's 2018 and 2017 Top 10 Hot 100 Publishing Corps and Top Country Publishing Corps. BMM has scored over twenty #1 hits and thirty Top 20 singles on the Country Airplay Charts.
BMM is home to such breakout, artist/songwriters as the reigning CMA and ACM New Male Artist of the Year winner, Luke Combs, 2018 ACM New Artist of the Year and ASCAP Artist Songwriter of the Year, Brett Young, Grammy nominees Jessie Jo Dillon, Brandy Clark, Eric Paslay and Jonathan Singleton, CMA nominee Josh Thompson, hit-maker Laura Veltz, newcomers Daniel Ross and Benjy Davis as well as artist/songwriters Maddie and Tae, Tyler Rich, and Trent Harmon, among others. The BMM catalog includes songs recorded by superstars across genres such as Maren Morris, Jason Aldean, Dan +Shay, Tim McGraw, Kelly Clarkson, Ariana Grande, Steven Tyler, Christina Aguilera, and many more.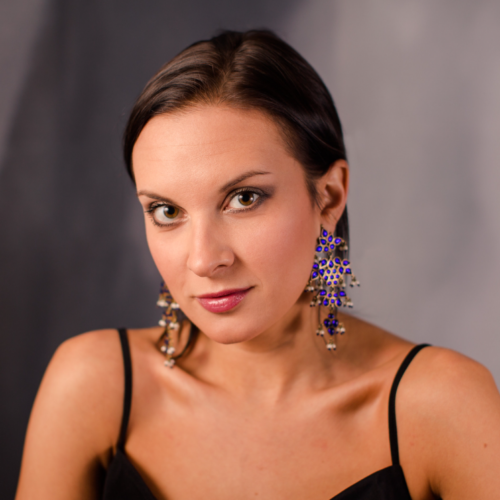 Songwriter/ Recording Artist
Tina Parol
A first generation Polish-American from Buffalo NY, Tina Parol began her career attending NYU's Clive Davis department, where while a student, she signed a record deal with Universal Motown. After releasing a successful top 40 single as an artist, Tina began songwriting full time and has has multi genre cuts with everyone from Britney Spears to Jerrod Neimann, Dallas Smith, and most recently Celine Dion. Tina's songs have also been placed in shows on Fox, ESPN, Lifetime, MTV, NBC, CBS, and ABC, including two songs on the show "Nashville". Tina wrote the new global empowerment campaign song for Disney's "Dream Big Princess" franchise, rebranding what it means to be a "Disney Princess." Tina is also an entrepreneur outside of music. Diagnosed with scoliosis at age 8, Tina has a passion for healthy living and is owner of Nashalo Farms, a vegan food company that manufactures Chia Pudding right here in Nashville, TN.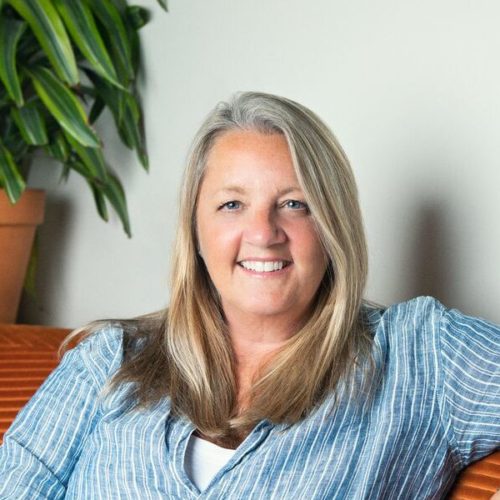 Songwriter and Publisher/ Liz Rose Music
Liz Rose
With multiple GRAMMYs under her belt, a 2007 SESAC Nashville Songwriter of the Year title, as well as her own publishing company, Liz Rose is undeniably a songwriting powerhouse. Now, Rose makes her solo debut with Swimming Alone, and adds recording artist to her ever-growing list of achievements. Having written all ten tracks on Swimming Alone, Rose poetically tells her narrative. Swimming Alone invites the listener on a journey into Rose's past, detailing memories from her parents' family-run dime store with "Five & Dime", to falling in and out of love in "Ex-Husbands." With hit producer Mac McAnally and an impressive list of collaborators and close friends of Rose—including longtime co-writers and fellow Love Junkies, Lori McKenna and Hillary Lindsey — Swimming Alone is Americana music at its finest.
Born and raised in Texas, Rose moved to Nashville and began writing songs at the age of 37. She has since penned 16 songs with Taylor Swift, including the No. 1 crossover hits "Tim McGraw", "Teardrops On My Guitar", "You Belong With Me", GRAMMY Award winning Best Country Song "White Horse", and ACM Song of the Year "Crazy Girl". More recently, she co-wrote Little Big Town's double platinum hit, "Girl Crush". Rose has also written songs for many other artists including Alison Krauss, Blake Shelton, Bonnie Raitt, Carrie Underwood, Chris Young, Gary Allan, LeeAnn Womack, Miranda Lambert and Tim McGraw. Together, her songs have sold more than 20 million copies.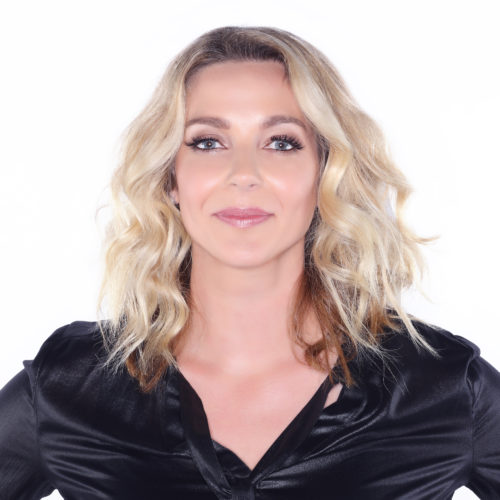 Owner/ Girlilla Marketing
Jennie Smythe
Jennie began her career in the mid-1990s working for Elektra Entertainment, Spivak-Sobol Entertainment, Disney's Hollywood Records and more. In the early 2000s, she moved to YAHOO! Music as Director of Marketing and Promotion which eventually led her to move to Nashville to work for Warner Bros. Records' New Media Department and then as Clear Channel's Senior Director of Content and Marketing. In January of 2008, Jennie launched Girlilla Marketing, which celebrated its 10 year anniversary in 2018.
Jennie was included in Billboard's 2018 Country Power Player list and in 2017 and 2018, was a recipient of Nashville Business Journal's Women In Music City Awards. She is honored to be active on the Country Music Association, CMA Foundation and Music Health Alliance boards and a proud supporter of St. Jude.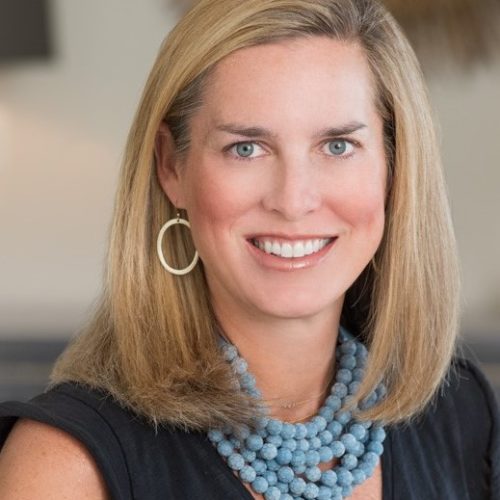 Realtor / Philanthropist
Rebecca Warner Strang
Rebecca was born and raised in Atlanta, Georgia, graduated from The Lovett School, and went on to attend Vanderbilt University in Nashville, Tennessee. Upon graduation from Vanderbilt, Rebecca remained in Nashville and spent one year on music row working for a publishing company, Copperfield Music Group. She spent the next three years in Nashville teaching in Metropolitan Nashville Public Schools. Rebecca returned to Atlanta in 2002 and currently resides in Buckhead with her husband and their three children. She is a real estate agent with Harry Norman, Realtors in The Buckhead Office. Rebecca is a member of Peachtree Road United Methodist Church, National Charity League, Capital City Club and she is a supporter of Children's Healthcare of Atlanta. She serves on the Alumni Executive Board of The Lovett School and remains active with the school. In her free time, Rebecca enjoys playing tennis, traveling with family, walking around Chastain Park, and watching her children's sporting events.
Join Our Email List
Get the latest news and event information
delivered right to your inbox.
-->