Acme Radio Live Keep The Music Playing Live Stream
June 17 @ 5:00 pm - 10:00 pm
Proceeds benefit Music Health Alliance; Spotify to match all donations
Historic Nashville venues and locations host a star-studded lineup of musicians; Jason Isbell & Amanda Shires, Keb Mo, Rosanne Cash, John Oates, Rodney Crowell, and many more to perform
Nashville's ever-involved, ever-expansive Acme Radio Live is at it again—this time with Keep The Music Playing, a star-studded live stream fundraiser sponsored by Jack Daniel's benefiting Music Health Alliance airing June 17th. Utilizing live and pre-recorded performances from a smattering of famous and infamous Nashville locations—The Ryman Auditorium, Bluebird Cafe, Acme Feed and Seed, and Dino's, to name a few—Keep The Music Playing continues Nashville's long-seeded history of stepping up to help in times of need. Through the Spotify COVID-19 Music Relief Project, Spotify will match all donations to Music Health Alliance, dollar for dollar, up to a collective total of $10 million. Keep The Music Playing will air on acmeradiolive.com as well as facebook and youtube channels at 5 pm Central on June 17th and donations can be made here starting today.
Hosted by Nashville's favorite radio personality, Justin Hammel, and Emmy Award-winning television host Kathie Lee Gifford, Keep The Music Playing will feature performances from tenured Nashville artists and songwriters and legends in the making; all from beloved Nashville landmarks and institutions. Jason Isbell & Amanda Shires, Keb Mo, Rosanne Cash, John Oates, John "JoJo" Hermann (Widespread Panic), Katie Pruitt, Devon Gilfillian, and many more are slated to perform. A full lineup can be found below.
AJ Croce
AJ Eason
Andrew Combs
Barry Scott
Bre Kennedy
Charles Wigg Walker
Chuck Mead
Craig Morgan
Dave McGinnis
Devon Gilfillian
Donna the Buffalo
Early James
Erin Rae
Future Thieves
Gramps Morgan
Guthrie Trapp
Ian Ferguson
Jaime Wyatt
Janelle Moser
Jason Isbell & Amanda Shires
Jeff Coffin
Jim Lauderdale
Joe Bonamassa
John Oates
John "JoJo" Hermann
Jordan Davis
Katie Pruitt
Keb Mo
Kenny Vaughan, Dave Roe, & Pete Abbott
Laine Hardy
Leah Blevins
Louis York
Marcus Finnie
Mike Keith (Voice of the Tennessee Titans)
Minton Sparks
Parker Gispert
Pat McLaughlin
Pete Weber & Terry Crisp (Nashville Predators)
Phil Vassar
Rod McGaha
Rodney Crowell
Ron Gallo
Rosanne Cash
Sam Bush
Sara Evans
Scotty McCreery
Sean Henry (Nashville Predators CEO & president)
Steve Conn
Steve Wariner
Sweettalker
Tim Gent
Why: Support Music Health Alliance's COVID-19 Relief Program, providing direct support for the immediate needs of music industry professionals and their families during this public health crisis through relief grants, simplified solutions and a comprehensive database of resources. Spotify will match all donations to Music Health Alliance, dollar for dollar, up to a collective total of $10 million.
---
Stories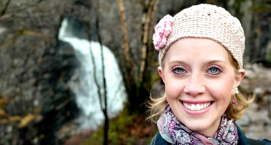 Tiffany Rockhold
Recording Artist
Watch the Story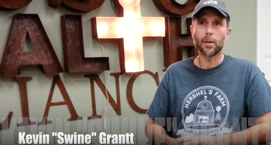 Kevin "Swine" Grantt
Watch the Story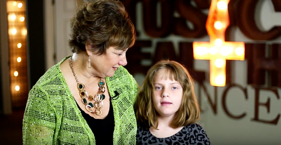 Cindy Furman
Watch the Story
See All