Rosanne Cash & Marty Stuart at Johnny Cash Heritage Music Festival
August 6 - August 15
This is a dream come true for every Johnny Cash, Rosanne Cash and Cash Family Music Fan! Attend the Johnny Cash Heritage Music Festival in Arkansas from October 17-19, 2019 with this exclusive access opportunity.  You will meet Rosanne Cash at the headlining concert on Saturday and mingle with her and other family members at the Friday evening "Supper Station" during this family music celebration in Johnny Cash's hometown of Dyess, Arkansas.
You and a guest will have a rare opportunity to spend time at this unique and intimate setting with Cash family members and friends. You will also have the opportunity to a meet and greet with Cash Family friend and fellow country music icon, Marty Stuart, who will be co-headlining the main concert with Rosanne on Saturday afternoon.
Included in this exclusive experience:
Two (2) passes for the premium Full Circle Ticket festival package
Premium seating for headlining concert on Saturday at the Johnny Cash Boyhood Home grounds with Rosanne Cash featuring Marty Stuart and other special guest performances from the Cash family including Joanne Cash, Tommy Cash, other Cash family children and grandchildren.
Meet and Greet with Rosanne Cash at the concert
Meet and Greet with Marty Stuart at the concert
A special "Supper Stations Informal Dinner" Private event with the Cash family members including Rosanne Cash on Friday night
Access to Special Presentation Ceremony on Friday afternoon hosted by Rosanne Cash
VIP Parking for Saturday Headline concert.
Admission to the Johnny Cash Boyhood Home Museum
Event T-shirts for each guest
A rare vintage original Johnny Cash photograph dated 1984 from the Cash family private collection. This original film print of Johnny Cash photograph was taken on his property at his home in Hendersonville, Tennessee for a photo shoot for his album, "I Believe." It is the only known actual film print of this photo and donated by the Cash family private collection. It measures 16″ x 10″ and is not framed. It has the negative film roll imprint on the sides, the word "back cover" written on the top margin with the Kodak marked printed logo on the back to ensure its authenticity.  A Certificate of Authenticity can be provided upon request to the winner.
For more details and to bid on this incredible , you entertainment event, you can bid online at Charity Buzz
---
Stories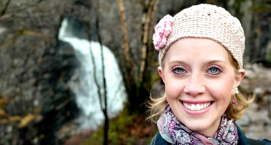 Tiffany Rockhold
Recording Artist
Watch the Story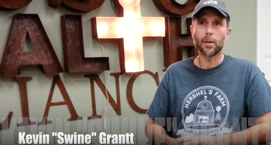 Kevin "Swine" Grantt
Watch the Story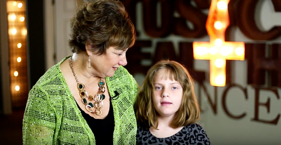 Cindy Furman
Watch the Story
See All