A Townes Van Zandt Tribute
January 1, 2024 @ 5:00pm - 9:00pm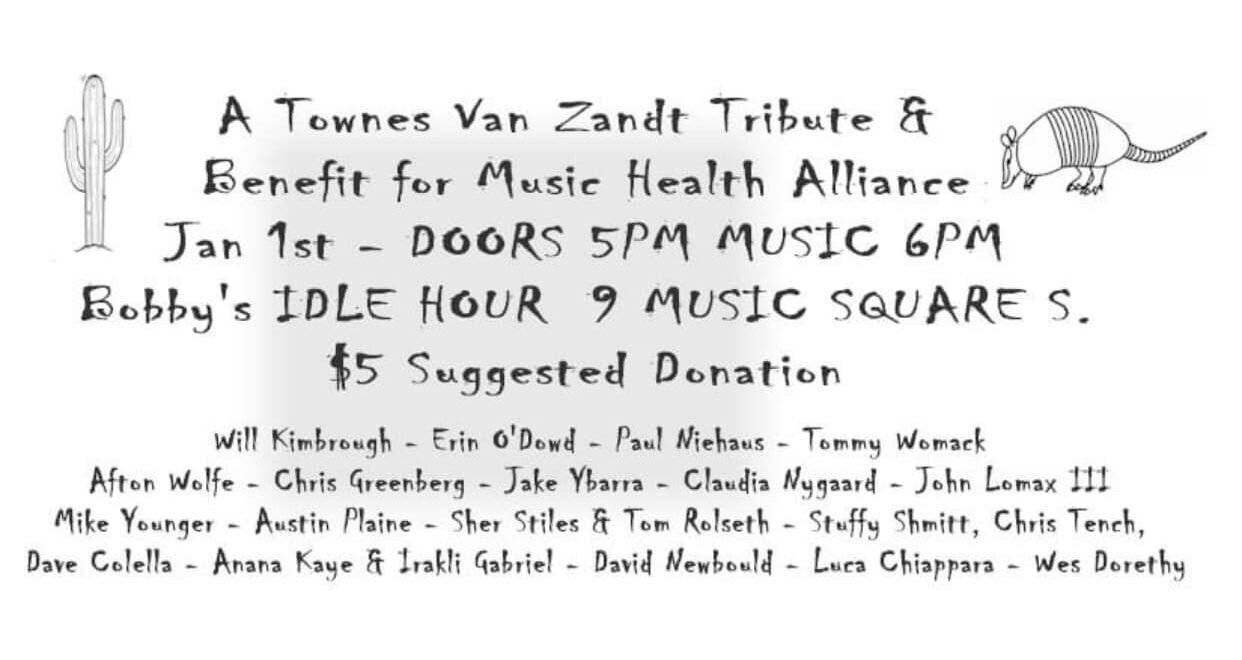 Spend New Years Day celebrating one of America's greatest songwriters — Townes Van Zandt!
Hosted by Mike Lancial, the inaugural evening of 2024 will feature artists such as:
The Texas Chili and Hoppin' John Soup will be flowing at a suggested $5 donation per bowl, benefitting Music Health Alliance.
Come on out to ring in 2024 the Townes Van Zandt way and RSVP today!
-->