What is Heal the Music Day?
Heal The Music Day is an effort to raise awareness and support for the more than 56,000 Nashvillians who make a living in the music industry, 76% of whom are self-employed or part of small business without access to group health benefits – including songwriters, producers, audio engineers, musicians, recording artists, publishers and more benefitting Music Health Alliance. On October 20, 2017 we are asking you to join the collective of artists and business who have pledged to give a portion of their proceeds to Heal The Music.
Every $10 donation = $300 in healthcare resources.
Live Shows and Events on Heal The Music Day
The Family Wash 8pm
Featuring Bill Lloyd and Friends!

The Bluebird Cafe In The Round 6:30 pm
Featuring Pat Alger, Tony Arata, Bob Regan, and Angela Kaset!
The Bluebird Cafe 
In The Round 9:30 pm
Featuring Matraca Berg, Amy Grant, Barry Dean and Marcus Hummons!

Musician's Corner 5pm – 9pm
Featuring Bobby Bare, Gretchen Peters, The McCrary Sisters, Erin Rae, Brian Wright and More to be Announced!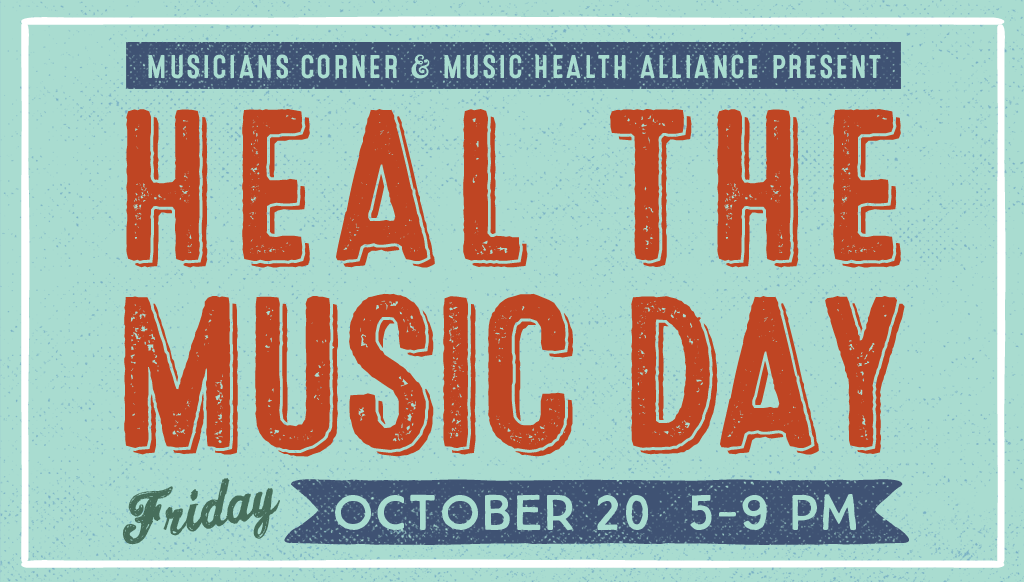 Who Has Already Committed?
Performing Artists and local businesses who have committed to donating a percentage of their revenues on October 20 to support their fellow musicians and peers in the industry in times of medical crisis include: