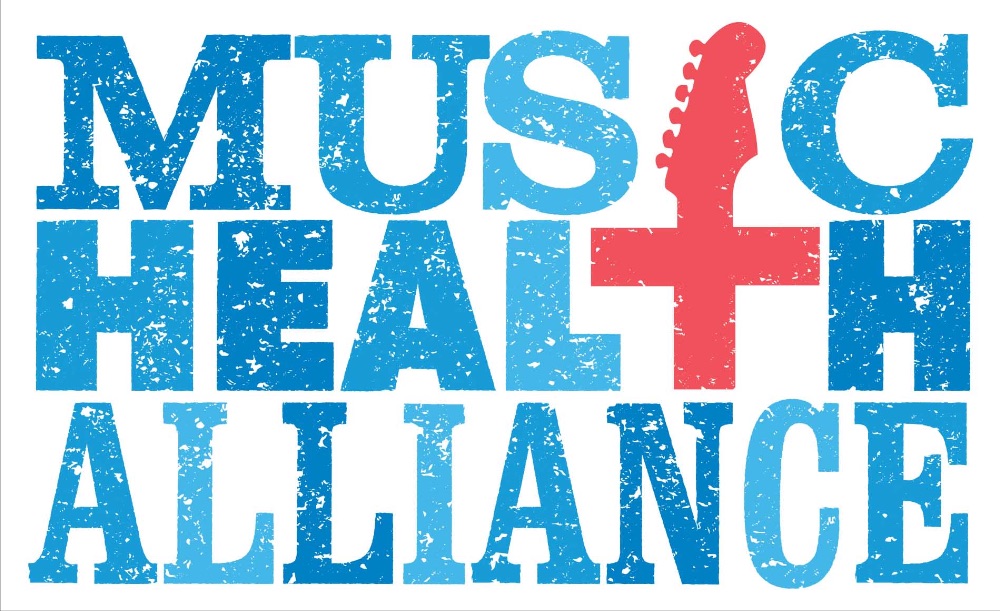 NASHVILLE, Tenn. — Music Health Alliance (MHA), named to Billboard's Country Power Players list in 2021 and highlighted as Activists in 2020's Billboard Women in Music list, announced today two new hires at the Nashville-based non-profit. Industry radio and promotion vet Denise Roberts and Sophia Rhoades have been added as Managers of Advocacy & Insurance. They join the incredible 10-person team of advocates who have worked tirelessly over the last year and more to support the physical and mental health needs of America's music community during this critical time in our industry.
The new hires join founder and CEO Tatum Allsep; Shelia Shipley Biddy, COO and Certified Senior Advisor;  Taylor McLeod, Sr. Director of Advocacy & Insurance; Colleen Hoagland, Project Manager; Bonita Allen, Sr. Director of Group Health, who will now focus on group health exclusively; Nikki Black, Sr. Director of Advocacy, Insurance & Policy; Erin Lancaster, Manager of Client & Advocate Support; Suzanne Berg, Manager of Advocacy & Insurance and Suzanne Spooner-Faulk, Financial Administrator and Executive Assistant to Biddy. The powerhouse all female team will continue to assist more than 15,000 music industry professionals with the entire spectrum of their healthcare needs, ranging from assistance with medical bills or physical and mental health guidance that includes finding doctors or prescription medicine, finding financial grants while recovering from a serious health issue, affordable health insurance, or answers to Medicare questions.
After years of working in radio, including KZLA/KLAC-Los Angeles, Denise Roberts began her career in record promotion in '93 at MCA/Nashville and was awarded the Radio & Records prestigious "Country Regional Promotion Executive of the Year" for a record four consecutive years.  She's been instrumental in numerous No. 1 singles and furthering the careers of Reba McEntire, George Strait, Vince Gill, Trisha Yearwood, Joe Nichols, Pat Green and Toby Keith. Denise has served on the Board of Directors of the Country Radio Broadcasters from 2002-2014 and has a strong commitment to improving and growing with Music Health Alliance.
"This is an amazing opportunity on so many levels.  It reunites me with both Shelia and Tatum from our MCA days.  I feel like my career has come full circle and I know we will accomplish great things together," says Roberts.
Roberts can be reached at denise@musichealthalliance.com.
Sophia Rhoades has lived in Nashville for over 10 years and graduated from the University of Tennessee Knoxville, in December of 2020. She received a B.A. in American Studies with minors in Political Science and Psychology. Some of Rhoades' non-profit experience includes an internship at The Carter Center in Atlanta, Georgia which has achieved significant change in democracy, human rights, preventing disease, and improving mental health care. Sophia worked for the Mental Health Program and wrote research reports on behavioral health and substance abuse policies for all 50 states and the District of Columbia to be utilized in the selection of the 2021-2022 Rosalynn Carter Fellowships for Mental Health Journalism. She formulated statistics that reflected peoples' attitudes with mental health care in Georgia from the poll of the Georgia Mental Health Forum. Rhoades also authored two articles for mentalhealthjournalism.org.
"I'm so excited to have the opportunity to work at Music Health Alliance and combine my passion for healthcare advocacy with my music business knowledge," shares Rhoades.
Rhoades can be reached at sophia@musichealthalliance.com.
"The last 18 months have been brutal for our industry. I am so proud of how we've been able to help our industry family and excited to see our team continue to grow to support those who need it." says Shipley Biddy.  "The health needs of our industry continue to grow as the pandemic drags on…both Denise and Sophia are welcome additions and as managers of advocacy and insurance will be instrumental in meeting those needs especially as we go into open enrollment."
Based in Nashville, MHA has provided free healthcare advocacy and support to more than 15,000 music industry members across 48 states in the non-profit's first eight years – songwriters, musicians, performers, producers, engineers, venue operators, artist managers, agents, publishers, business managers, and more – by providing access to medicine, mental health resources, COVID-19 relief, diagnostic tests, lifesaving transplants, end of life care and many other necessary services, saving more than $70,000,000 in healthcare costs for the nationwide music community in less than a decade. Entirely funded through grants and individual and corporate donations, financial support from the music community is critical to continue MHA's advocacy and free services. For every $1 donation, MHA is able to provide $30 in life-saving healthcare resources to Heal The Music. In response to the pandemic, Music Health Alliance's COVID-19 Relief Plan was created to provide direct support for the immediate needs of music industry professionals and their families during this public health crisis through relief grants, simplified solutions and a comprehensive database of resources. MHA fights so those in our industry never have to feel alone in a health crisis and removes obstacles so patients can receive lifesaving care. Its services are free to any person who has worked in the music industry for three or more years or who has credited contributions to 4 commercially released recordings or videos. Spouses, partners, and children of qualifying individuals may also receive access to the non-profit's services from birth to end of life.
To learn more about Music Health Alliance's free services,
contact MHA at 615-200-6896 or info@musichealthalliance.com
Request assistance at: musichealthalliance.com/request-assistance
Donate to Music Health Alliance at: musichealthalliance.com/donate-to-heal
# # #
For more information about Music Health Alliance contact: 
Joseph Conner / Essential Broadcast Media / joseph@ebmediapr.com
Cindy Hunt / Monarch Publicity / cindy.hunt@monarchpublicity.com