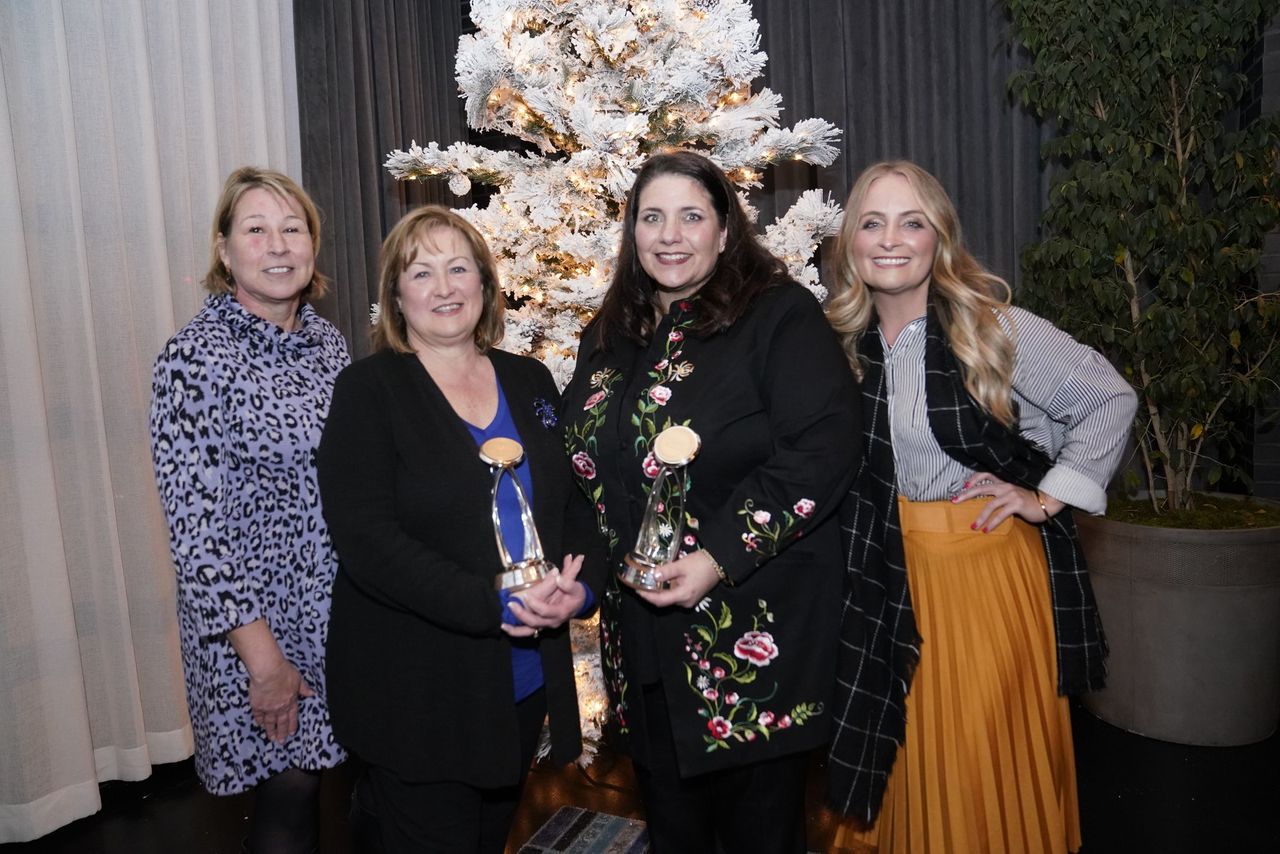 NASHVILLE—The Country Music Association recently presented industry honors to six highly-deserving individuals during the organization's Board of Directors meetings. During an intimate CMA Board reception, Country icon Dolly Parton as well as Music Health Alliance's Tatum Allsep, Founder/CEO, and Shelia Shipley Biddy, COO/Certified Senior Advisor, were honored with the CMA Foundation Humanitarian Award.
DOLLY PARTON, TATUM ALLSEP AND SHELIA SHIPLEY BIDDY – 2021 CMA FOUNDATION HUMANITARIAN AWARD RECIPIENTS
The CMA Foundation Humanitarian Award recognizes individuals who have served as humanitarians through community leadership, financial support, personal volunteerism and advocacy. The individuals honored have evidenced commitment to worthwhile causes that are important to the Country Music Association and the Country Music community.
Music Health Alliance's Tatum Allsep and Shelia Shipley Biddy, and Country icon Dolly Parton have been at the forefront of COVID-19 relief and innovation throughout the past 20 months.
Under Allsep and Biddy's leadership and guidance, Music Health Alliance developed a COVID-19 Relief Plan based on the immediate needs of the music community. The three primary areas of support Music Health Alliance focused on were COVID-19 Financial Assistance, a relief grant for immediate financial support, Solution Series, simplified solutions to timely issues like the loss of group health insurance, and Resource Database, a comprehensive list of resources ranging from temporary employment to healthcare. To further MHA's efforts, CMA provided additional funding as a part of its Music Industry COVID Support (MICS) initiative, a $3 million long-term commitment to non-profit partners focusing on food insecurity, health care and mental health. Allsep and Biddy were presented with the award at the 2021 CMA Board Reception on Dec. 1, 2021.
Last year, through a show of unmatched generosity and philanthropy, Parton donated $1 million to Vanderbilt University Medical Center to aid in COVID-19 vaccine research. Parton announced in the spring via Instagram that she made the donation after her friend Dr. Naji Abumrad, of the Vanderbilt Institute for Infection, Immunology and Inflammation, told her about the "exciting advancements" they were making to create a vaccine. Known as the Dolly Parton COVID-19 Research Fund, Parton's contribution helped fund initial vaccine research led by Dr. Mark Denison, a professor of pathology, microbiology and immunology at Vanderbilt. While the federal government eventually invested $1 billion in the creation and testing of the vaccine, Dr. Denison notes that it was Parton's donation that funded the crucial early stages of the Moderna vaccine's development. Parton was thanked for her donation by name in a Moderna preliminary report issued in November 2020.
"I was honored to receive the CMA's Humanitarian Award," says Parton. "I'm sorry I couldn't be there to receive it in person, but I'm always there in spirit."
About the Country Music Association
Founded in 1958, the Country Music Association is the first trade organization formed to promote a type of music. CMA created the Country Music Hall of Fame in 1961 to recognize artists and industry professionals with Country Music's highest honor. Music industry professionals and companies across the U.S. and around the globe are members of CMA. The organization serves as an educational and professional resource for the industry and advances the growth of Country Music around the world. This is accomplished through CMA's core initiatives: the CMA Awards, which annually recognize outstanding achievement in the industry; CMA Fest, which benefits the CMA Foundation and music education and is taped for a three-hour network television special, "CMA Fest"; and "CMA Country Christmas." All of CMA's television properties air on ABC.